Healthy Minds supports people experiencing low mood, anxiety and depression and for some it means they arrive at their first group session feeling "quite pessimistic".
But the collaborative, supportive group sessions prove very valuable as people connect with other people going through similar challenges and experiences.
The team and sessions are being praised in a string of top-rated independent reviews left by patients and service users on the independent website IWantGreatCare. And the feedback is "such a boost" for dedicated staff said deputy clinical lead Josef Landsberg.
All patients and service users of Oxford Health NHS Foundation Trust are encouraged to provide reviews of our teams and care they provide. The feedback not only helps us listen to patients, family and carers, but also enables us to make improvements as we strive to uphold our values of being 'Caring, Safe and Excellent'.
Commentors recognised how enjoyable and informative the sessions were, while one reviewer took the time to report: "I learnt some useful techniques and ideas, shared quite a bit, received support from attendees and listened to others and the challenges they face."
They stated they would "thoroughly recommend" the service.
Another reviewer disclosed they were "amazed by the time, care and attention given," and added: "The practitioner was understanding, empathetic, didn't rush me and just 'got it' very quickly; she was kind enough to act quickly in arranging a follow up appointment the next day."
Another reviewer said: "The course was extremely useful as it gave me some tools to manage post-stroke and long-term conditions – in my case, anxiety and worry.
"Apart from the group discussions, my practitioner offered me video links and books to watch/read if I wanted to. I was extremely cautious when I started as I am not used to talking about my feelings and worried that I would be required to open up more than I wanted to, but it wasn't like that. You could participate as much as you felt comfortable with; nobody was judging.
"I had three follow-up sessions which looked specifically at my issues of anxiety and worry, and I feel much better equipped now to deal with these thoughts when they arise. I will determine if I can do anything about them and, if not, try and minimise the negative impact. Or if they're practically based worries, schedule time to work through them.
"The Healthy Minds programme and follow-up sessions saw me through an extremely difficult six months, health-wise, and I now feel much better prepared, and stronger, to move forward.
"The group leaders were extremely flexible and made changes to how the group sessions were run, based on participant feedback. I think this was key to the success of the group.
"That the group leaders modified the sessions based on feedback was great. I think you could see people becoming more engaged."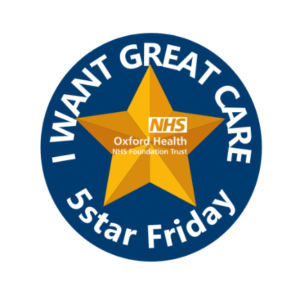 Josef Landsberg, deputy clinical lead for IAPT Healthy Minds, said: "The comments we receive are such a boost to staff who quite rightly feel really pleased when they know people have benefited from their care."
"It is really rewarding to know people are feeling better and getting on with their lives. For many people it is their first experience of talking therapy. They don't know what to expect and can feel quite pessimistic."
He added: "But we know that their initial apprehension soon turns around and they are supported by a collaborative therapeutic experience – whether it be with others in a group session or with their therapist directly."
The Healthy Minds team is made up of staff with a range of backgrounds and training including Psychological Wellbeing Practitioners, Cognitive Behavioural Therapists, Clinical and Counselling Psychologists and Interpersonal Therapists. They assess clients on an individual basis and decide what would be the most suitable plan of support. They offer individual 1:1 support, courses, and groups.
To find out more or to self-refer to Healthy Minds in Buckinghamshire visit the website here.
We are sorry you did not find this page helpful
Tell us how we can improve this page
Published: 11 February 2022