Team OH4OH smash the Oxford Half Marathon and their fundraising target
Despite monsoon-like conditions our team complete their mission for an outdoor gym for mental health patients
It was more like a swim than a 13.1mile run, but our Oxford Half for Oxford Health team ran their hearts out yesterday – completing the iconic race in monsoon-like conditions.

Our dashing dozen were among the near 8,000 runners competing in the city's big event, all raising money for good causes and cheered on by thousands more rain-soaked spectators lining the route.
Our athletes – some half marathon first timers – were determined to finish the event to raise as much cash as possible for Oxford Health Charity so that an outdoor gym for mental health patients – and for staff – can be created in the meadow area at Littlemore Mental Health Centre.
The team was led by Emma Croft, Oxford Health's forensic allied health professional lead, who splashed across the finishing line in an impressive 1hr 43mins 19 sec.
She was joined by – among others – Vanessa Odlin, service director for Oxfordshire and BSW mental health services; Andrea Davis, social care lead; Vicky Drew, apprenticeships lead; Julian Ellis, forensic music therapist; Darren Davies, forensic health and fitness instructor;  Martyn Smith, Wenric ward manager; Kirsty Smith, PEACE coordinator and David Allison, forensic service manager.
Their valiant efforts now mean they have topped their £3,000 fundraising target, adding to £1,300 raised by head of forensic nursing Lynda Dix's Chiltern Challenge in July.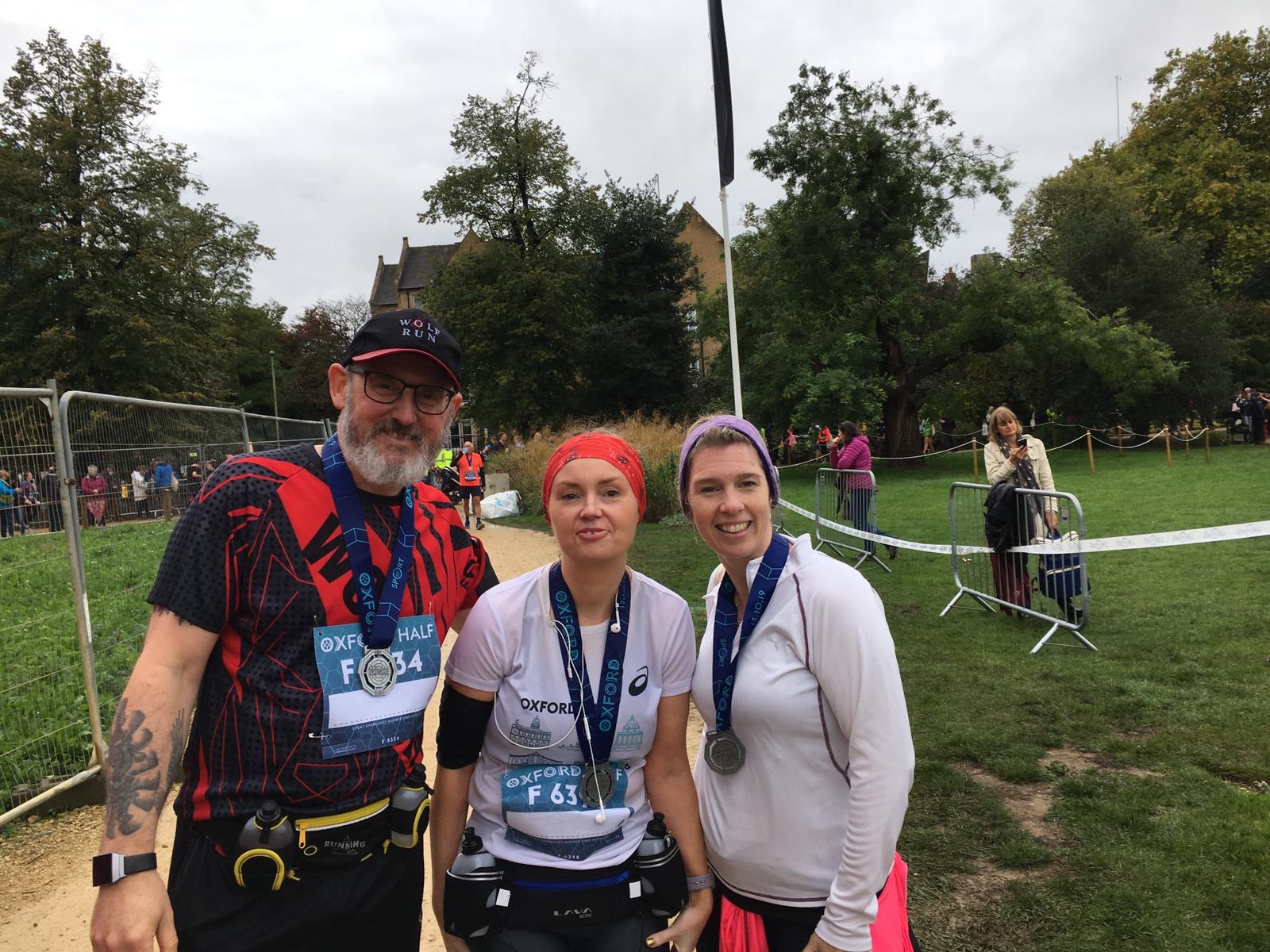 Emma, a keen runner, said: "It was the wettest half marathon yet and a brilliant effort by everyone to get around in those conditions and complete our mission. It means we are a step closer to getting an outdoor gym.
"Our Littlemore site covers a variety of adult mental health wards and supported living housing. Many of our service users are with us for extended periods and have limited access to gyms or wellbeing activities outside of the wards.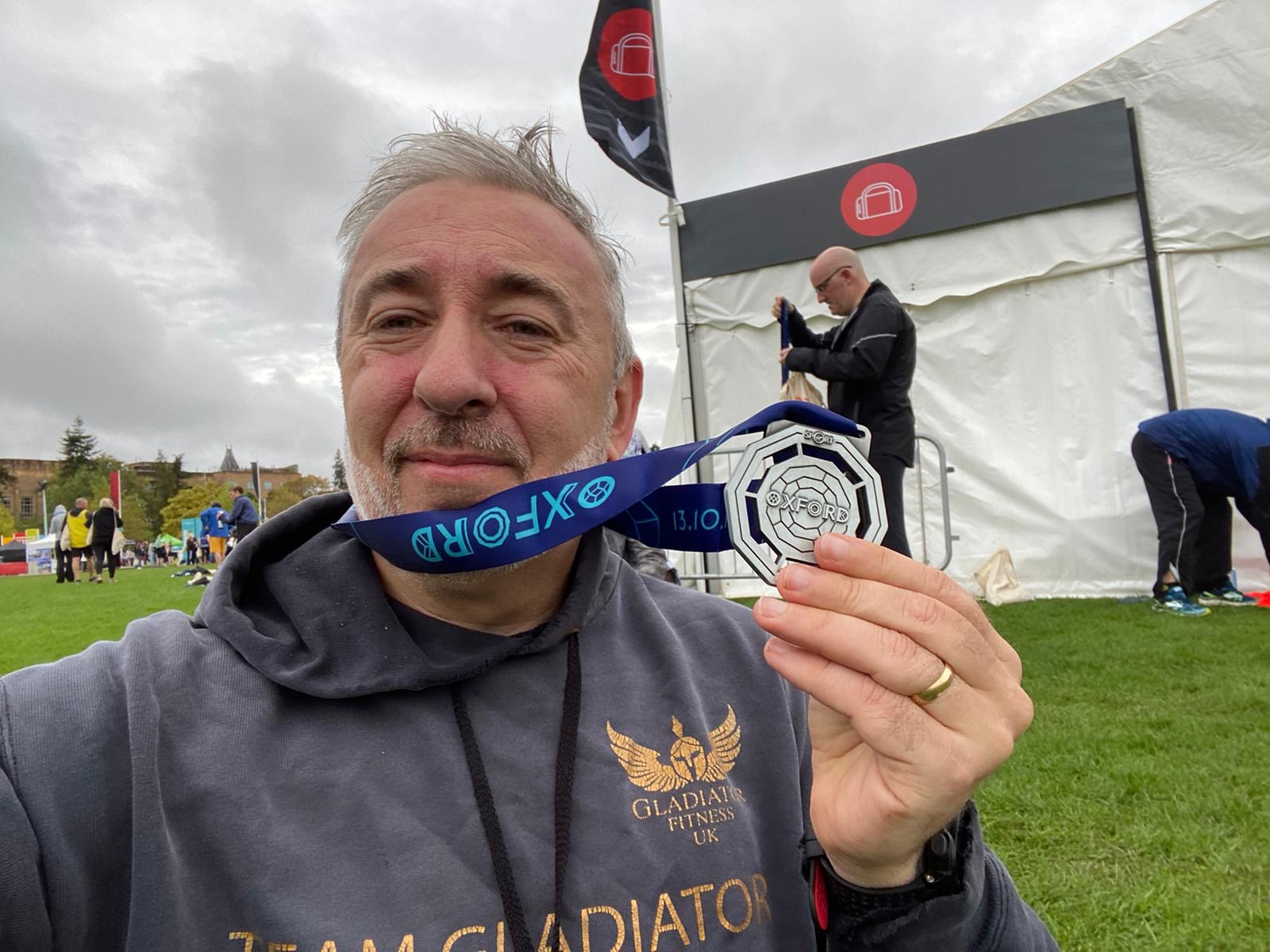 "We believe outdoor gym equipment on the Littlemore meadow site will really enhance the area giving people a beautiful place to exercise while enjoying the benefits of fresh air and nature."
Julie Pink, Community Involvement Manager, who was among the Oxford Health supporters on the day, said: "I am delighted and so proud that the Oh4OH team completed the half marathon despite the atrocious weather. What a result and what great team work."
If you'd like to add to the fundraising please visit Oxford Health Charity website or their justgiving page.
Published: 14 October 2019