Watch the video here.
David says:
"We've made great strides in recent years both in raising public awareness of mental health and in securing fairer funding for our services. It's usually welcome that public personalities are now willing to share their experiences of depression and mental distress and the stigma that used to attach to people who sought help is much reduced.

As a trust providing mental health services in the NHS we are glad to sit alongside with our colleagues providing physical health care and no longer have to remind the powers that be to treat mental health fairly in the distribution of funds.
David pays attention to young people's mental health, saying there's a long way to go:
"In recent times, exacerbated by COVID, the mental wellbeing of many more young people has been affected and they often face distressingly long wait for diagnosis and treatment because of the lack of prior investment in training specialists and appropriate care."
And he calls for all of us to think about how we can prevent poor mental health:
"We want to do more, not just to offer accessible and prompt help to those who come to us, but to reach beyond the onset of symptoms to do more to prevent people from becoming unwell.

"The NHS in England is trying better to integrate services, linking GPs with hospitals, mental with physical health care. We need to do more with councils, schools and voluntary organisations to find the reasons why people's mental wellbeing is disturbed and address the causes, which may have to do with jobs, families, schooling, housing.

"That's an ambitious task. But in this awareness week, let's start to think about preventing poor mental health."
Loneliness as theme for the week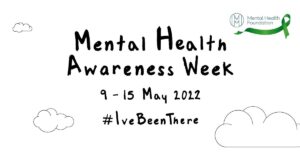 Mental Health Awareness Week is hosted by the Mental Health Foundation and is now in its 22nd year. This year, the theme for the week is loneliness. Mark Rowland Chief Executive of the Mental Health Foundation said:
"We hope this year's theme of loneliness will strike a chord with many of us who felt lonely and struggled throughout the Covid pandemic. Loneliness deserves more attention and we're calling on everyone who has struggled as a result of being lonely to share their experiences. We must work together – as individuals, as a society and through government policy – to reduce loneliness and prevent mental health problems by investing in welcoming, social spaces and new community initiatives."
Oxford Health is here for you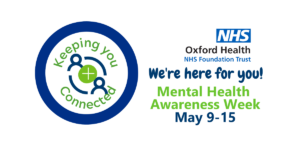 By their very nature, many of Oxford Health's services are such that we engage with people in a longer term and in the community. For instance, our community mental health teams aim to give people the support they need to continue a full and active life in the community, and work closely service users, carers and key partners to achieve this.
We also have many initiatives that can help keep you connected, bring you together with other like-minded people and lift you out of loneliness. During the Mental Health Awareness Week we'll be raising awareness of many ways you can get involved and supported: patient participation, carers' groups and more.
Oxford Health Arts Partnership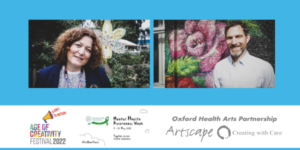 Join us tomorrow, Tuesday May 10, to hear how arts are helping us meet major challenges in health and social care: ageing, long term conditions, loneliness and mental health. Angela Conlan and Tom Cox will tell about the amazing work of the recently formed Oxford Health Partnership in a live lunchtime webinar.
Join us on  Tuesday, May 10 at 12:30 via this link.
With this event we are proud to support both Mental Health Awareness Week and the Age of Creativity Festival which is led by Age UK Oxfordshire.
Become a member of Oxford Health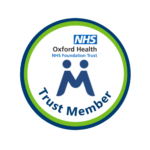 Join the over 10,000 people who've signed up as a member of Oxford Health in order to have their say in local services as well as to show their support for the local mental health and community health trust.
Membership is free and carries no obligations, but you will stay informed about our developments and all the ways to get involved!
We are sorry you did not find this page helpful
Tell us how we can improve this page