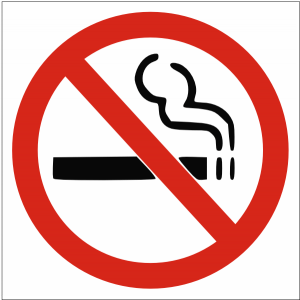 Oxford Health NHS Foundation Trust (OHFT) is today announcing its plans to go smoke free from 2 March across all its sites.
From this date smoking across all trust sites will not be permitted for any patients or visitors.
The trust has taken the step to implement the new smoke free policy to bring us in line with National Institute for Health and Clinical Excellence (NICE) guidelines.
Stuart Bell CBE, chief executive of OHFT, said: "As a healthcare provider we have a duty to provide a setting that promotes good health and we didn't feel the current policy around smoking was in keeping with this philosophy.
"Advanced notice will be given to patients coming into our care to notify them of this change to our policy and support and advice will be readily available for anyone who feels they need it.
"Staff across all our wards have received training to be able to offer smoking cessation advice and within some of our care settings nicotine replacement will be offered."
Information for patients and service users about the policy will also be available via the trust's website.