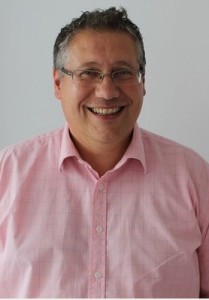 New Chief Operating Officer
A warm welcome to our new Chief Operating Officer and Deputy Chief Executive Dominic Hardisty who joined us on Monday 22 February.
Dominic says:" I'm really excited to be here and looking forward to getting to know and meet staff, patients and carers from our services across Oxfordshire, Buckinghamshire, Swindon, Wiltshire and BANES. I'm passionate about person-centred care and if people want to meet me or for me to visit their services, I hope that they will learn that I'm approachable and keen to hear from them. I look forward to working with everyone in the times ahead."
Dominic was previously Deputy Chief Executive of Northamptonshire Healthcare NHS Foundation Trust. His background includes 20 years as a leader and entrepreneur in the private sector as well as, since 2009, at several NHS acute and community trusts. These roles have included leading teams to transform services across acute, community, mental health and children's/young people's pathways, as well as leading on responses to CQC inspections and formation of partnerships across rimary, acute, community and social care. He holds a degree from Oxford University and an MBA from Harvard Business School.