Vaughan Thomas goes Gung-Ho for patients
Adventurous mental health team completes all 12 hurdles on the world's biggest 5k inflatable obstacle course raising £1,700 to make a difference to their patients' lives
The world's biggest 5k inflatable obstacle course proved no match for this intrepid mental health team who work on Oxford Health's Vaughan Thomas ward.
The spirited adventurers completed all 12 hurdles on the Gung Ho course at Crystal Palace, London, on Saturday, raising £1,700 to make a difference to their patients on the 18-bedded male acute mental health ward.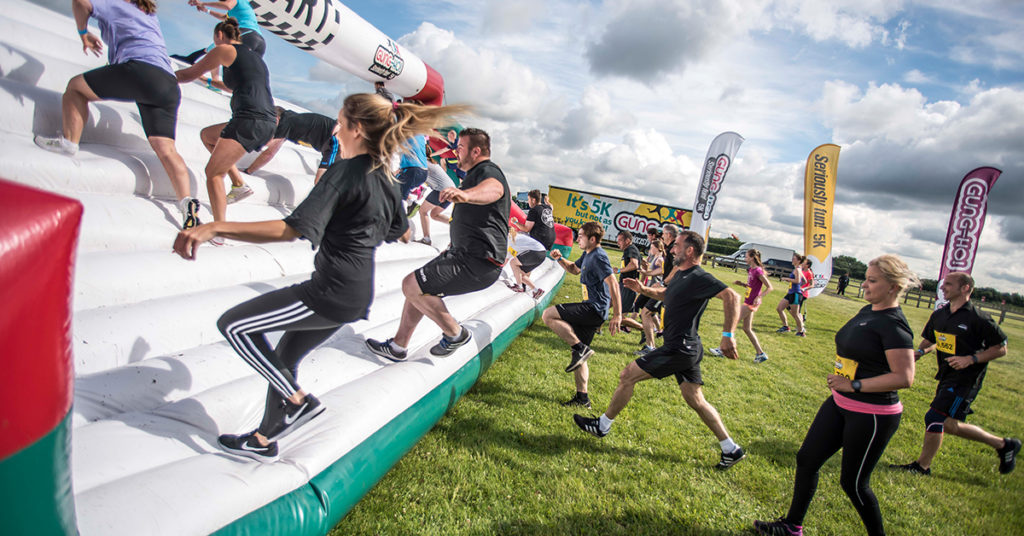 Eight members took part – modern matron Carol Gee, ward manager Paul McCann, deputy ward manager Shevon Toussaint, clinic lead Dennis Nguu, staff nurses Matt Boffin and Imogen Hooper and health care assistants Hannah Beverton and Aine Buller.
Carol said: "It was an amazing day and very eventful. We showed what great team spirit we have and how well we work together. When I got stuck on one obstacle the boys came back and hauled me over. I wouldn't have got around without them.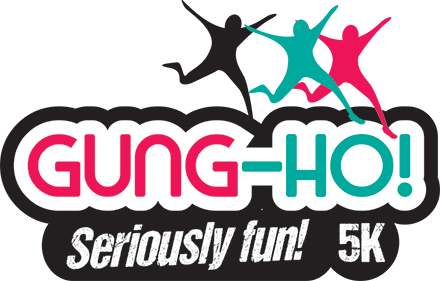 "And when things got tough we were motivated to keep on going, reminding ourselves that we were doing it for our patients, current and past. We didn't want to let them down or our supporters who've all been fantastic.
"Working in mental health can be very demanding, but days like this show that having a close-knit team like ours is vital and we hope our story can inspire other healthcare professionals."
The Vaughan Thomas decision to tackle the inflatable course and raise money for the ward via the trust's Oxford Health Charity (OHC), resulted from feedback from patients, their friends and families about what would make a difference to stays in the hospital off Warneford Lane, Oxford.
Money will improve outside space at Vaughan Thomas with new seating, garden games and resources for a new polytunnel allotment – part of OHC's access to Green Spaces project.
The funds will also help buy activity equipment for the ward with an emphasis on sports, physical activity and social interaction.
Oxford Health Charity exists to support those receiving care and working with Oxford Health NHS Foundation Trust.  Through funding it enhances patient, carer and staff experience through supporting projects, activities and training over and above that provided through the NHS.
Julie Pink, community involvement manager, said: "I'd like to congratulate the Vaughan Thomas team for completing the Gung-Ho challenge and I can wait to see the big impact the money they have raised will have on the ward."
To contribute to the Vaughan Thomas funds please visit  https://www.oxfordhealth.charity/fundraisers/gung-ho-vaughan-thomas-ward
For more details on the charity, its fundraising projects and how it can help you please visit https://www.oxfordhealth.charity