What inspires our governors in their role?
Five of our governors tell us what they find rewarding about contributing to Oxford Health
Nominations are now open to become a governor for Oxford Health. Here is what inspires some of our current governors.
Alan Jones
Carers' governor
"Being a governor is a superb role. It educates you on the workings of the trust, which then enables you to ensure that it works effectively. You can join sub-groups which allow you to table more varied questions.
"Please join us as a governor; see the website."
Abdul Okoro
Public governor, Oxfordshire
"It's really valuable to be a governor. Understanding how the local NHS is providing services to the community helps me feedback to my community and to executives how they are performing."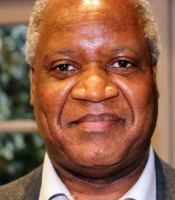 Richard Mandunya
Public governor, Oxfordshire
"What price can you put on health?
"You can't put a price on health. My view is it is imperative that as many people as are able volunteer to try and support our NHS. The NHS doesn't work in a pot of money that's unlimited."
Neil Oastler
Staff governor
"Being a governor provides me with the opportunity to ask difficult questions, taking the time and trouble to ask. Sometimes it can be more effective than the normal channels. I really enjoy my time as a governor as I like to think I can make a difference."
You can make a difference, too. We have 15 governor vacancies across public, patient and staff constituencies.
Find out more about the opportunities across the counties