Woodstock Town FC go the extra miles to support Oxford Health Charity
Teammates are running the equivalent of Land's End to John O'Groats via club ground and back - an achingly amazing 1,826 miles
Woodstock Town FC pride themselves on being at the heart of the community and are top of the league when it comes to kicking off ways to back a good cause.
Their initial goal was to take on the Mayathon Challenge, running the equivalent of a marathon a day, all in aid of Oxford Health Charity, which exists to enhance the experience of patients, carers, families and staff involved with the services of Oxford Health.
But the committed sportsmen have now revised their mission and are now set to run the equivalent of Land's End to John O'Groats and back, via their own match ground, the Neil Roberts Arena.  That's 1,826 miles!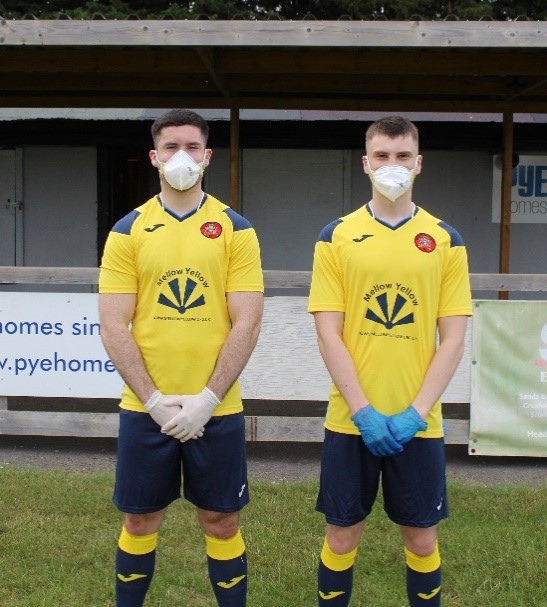 Head Coach Liam Walker shared their reason for supporting Oxford Health Charity: "As well as fighting COVID-19, our local NHS is taking on the unseen fight of support the mental and psychological effects of the virus and the lockdown is having on our communities.  That's why we want to raise money to help that part of the struggle."
He further explained: "It seemed to us that the effects of the pandemic was not just physical. The virus will be beaten and it will go away, but then what? The mental and psychological impact of the pandemic and the measures put in place will long outlast the virus itself."
Mr Walker, who manages a local authority children's home, said: "In my own job, I have already seen the adverse effects of lockdown and how people are suffering as a result, even if they have not contracted the virus. That's why we chose the charity we did.
"It's not a fight that many people will understand, nor one that will grab the headlines but it is one that needs to be fought and won long after life appears to return to 'normal'."
The Hellenic League Division Two North side takes mental health and being caring for each other seriously. Asking if teammates are OK is written into the club's code of conduct.  Everyone at the club is taking part from the players and staff to the club ball boy.
Mr Walker said "By doing a challenge where everyone could contribute for such a worthy cause brought the team back together and helped with our individual and collective mental health. Physical fitness is also a great way of improving mental fitness, particularly after weeks without training or matches. It's always good to have a bit of healthy competition too to give focus!"
The team are well on track and currently at £1,660 of their £2,000 target.  Show your support
We are sorry you did not find this page helpful
Tell us how we can improve this page