You can go to the ball – a spectacular charity fundraiser for Lucy's Room
Help us across the finishing line in this worthy appeal that will allow music to transform mental health for adult patients - all in the name of a very special young mum
Oxford Health Charity is appealing for people to take up the final few tables at this year's glittering Masquerade Charity Ball in aid of Lucy's Room – an appeal to create a music space for adult mental health patients in memory of a special gifted young mum.
It is hoped around 150 ball-goers will descend on the Bicester Hotel Golf & Spa on Saturday, November 12, to savour a delicious three course meal, live entertainment, casino and disco as well as participate in a silent auction and raffle with some amazing prizes – from high end jewellery to luxurious beauty treatments.
Tickets are £65 each or £600 for a table of 10 and all proceeds from the event will go towards the Lucy's Room appeal which seeks to create a purpose-built facility where the power of music will be used to transform the lives of those with mental health conditions.
The appeal is entering the final straight with two thirds of the £90,000 funding required now in place to fit out the therapy space at the Warneford Hospital site in Oxford. It is hoped the Masquerade Charity Ball will continue to be the jewel in the appeal's fundraising crown.
Get your tickets
Saturday November 12, from 6.30pm to midnight
Bicester Hotel Golf & Spa, Green Lane, Chesterton, Bicester, Oxfordshire OX26 1TH
Dream is nearly a reality
Director of Corporate Affairs Kerry Rogers, who is responsible for Oxford Health Charity, commented: "I do hope the community and any businesses in Oxfordshire can support this fantastic event, whether in person or by making a contribution The masked balls are always hugely successful. Thanks to the tenacity of Lesley and Neil Gordon, their dream of a dedicated music therapy space in memory of Lucy is now within touching distance.
"I am delighted to say that all the groundworks at the site on our Warneford estate are now in place and we expect a specially commissioned portable building to be winched on to the site in the coming weeks. Our efforts will then focus on fitting out and equipping the facility, drawing on Lucy's family's wishes, alongside those of our patients, clinicians and therapists."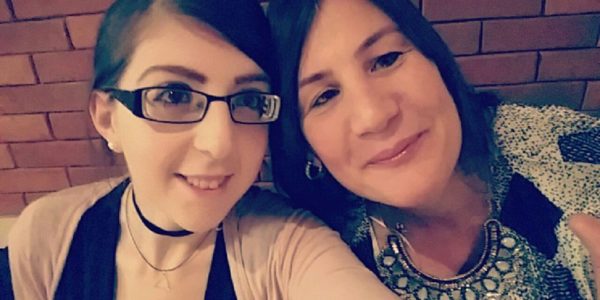 How the appeal started
The Lucy's Room appeal was started by the family of Lucy Sessions following her death in 2017.
Since then, Lucy's mum Lesley (pictured) alongside her husband Neil Gordon and a band of tireless supporters, friends and family have dedicated themselves to raising funds and gaining support for the appeal. Backed by Oxford Health Charity there have been an array of fundraisings activities including golf days, masked balls, sponsored events and collections at supermarkets.
The aim of the appeal stemmed from Lucy's previous use of the music room in Oxford Health's award-winning Highfield Unit (a Child and Adolescent Mental Health Unit) where she furthered her love of music, becoming a talented  which she was unable to access once she moved into adult mental health wards and community support.
The development of Lucy's Room will mean that those receiving care on the adult wards and through the community mental health teams will have a space where they can make music, play music and receive music therapy sessions.
Evidence has shown that music and being able to express your feelings using music has a positive impact on mental health, with articles like 'The Healing Power of Music' (William Forde Thompson & Gottfried Schlaug) highlighting its impact.
The design of the building has been created with feedback from current patient groups, Oxford Health staff and clinicians and the family and this artist's impression illustrates what it is hoped Lucy's Room will look like once it is open for use.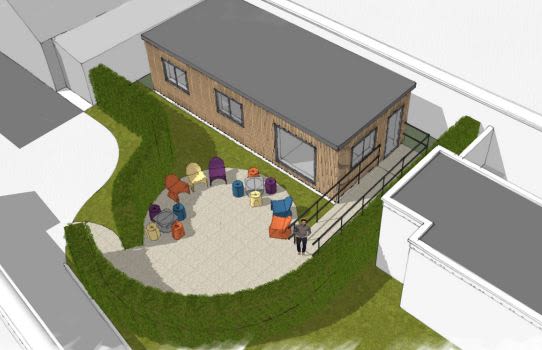 We are sorry you did not find this page helpful
Tell us how we can improve this page
Published: 26 October 2022