QI Hub membership
Who is involved in the QI Hub?
The Hub will initially involve (but is not limited to) the following directorate-based colleagues, however membership is expected to differ based upon each directorate structure/ need: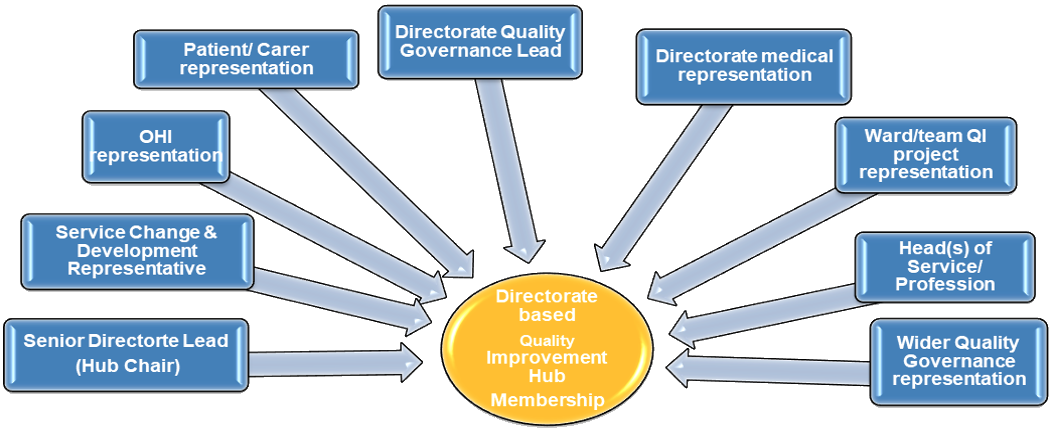 How do QI Hubs feed into the wider Trust?
The QI Hubs form part of the Trusts wider Quality Improvement Strategy to build capability and capacity for QI throughout the organisation. QI hub activity and performance will feed into directorate based and trust wide governance structures.
All QI hubs will report into a QI Hub oversight board which will monitor, support and provide assurance to the Trust regarding QI activity that ultimately reports to the Board of Directors.
QI Hubs will also report progress to directorate-based governance boards where QI can be supported and promoted, and learning can be shared wider within the directorate and beyond.
Page last reviewed: 30 November, 2021