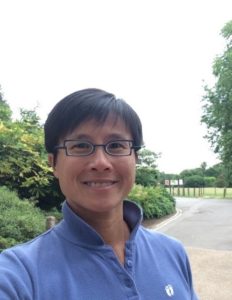 BSc (Hons) Physiotherapy, Chartered Physiotherapist.
Soo trained as a physiotherapist in University of Birmingham in 1998. She is passionate, committed and driven to deliver improvement, quality and safety for patients. She has special interests in rehabilitation, ambulatory care, community services and older people care.
She us also equally interested in leadership, operations and management. She is currently the operational manager for a group of four ambulatory units (Emergency Multidisciplinary Units, Hospital at Home and Rapid Access Care Unit) at the Oxford Health NHS Foundation Trust.
Soo continually seeks to understand strategy, cultivate authentic leadership and find ways to apply this to day to day operational activity and clinical leadership. She motivates and challenges herself and team members to think 'outside the box' and be broad thinkers and pioneers in identifying new initiatives and improvement opportunities. She has an inquiring mind and enjoys analysing and synthesising ideas and information. She is well-known for being the go-to person for change and improvement.
Soo believes in creating the capacity for dialogue, engagement, diversity and inclusion. She strives to build an environment of empowerment for the patients, staff and teams. She enjoys coaching conversations and encourages critical reflective thinking to engage all levels of the team to work together for the benefit of patient.
She is currently completing a leadership programme for senior leaders with NHS Leadership Academy.