Living with long term physical health conditions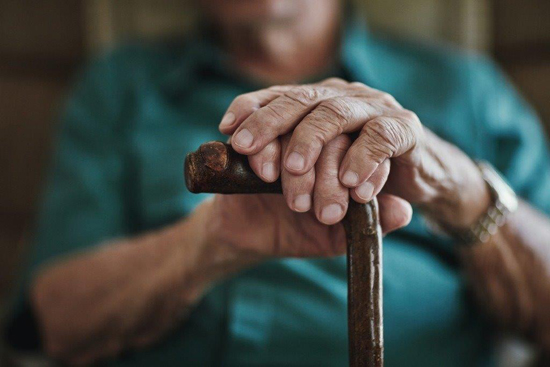 If you are living with a long term physical health condition (LTC) you are up to three times more likely to experience anxiety and/or depression associated with this.
We recognise the additional challenges people living with long term heath conditions may face and have specially trained therapists who work with people with long term physical health conditions and worry, anxiety and/or low mood.
Living with illnesses such as Coronary Heart Disease (CHD), Diabetes, Chronic Obstructive Pulmonary Disease (COPD) and Chronic Fatigue Syndrome (CFS)/ Myalgic Encephalomyelitis (ME), Long-COVID and Irritable Bowel Syndrome (IBS) can present challenges for you and your loved ones.
Furthermore, if you feel low, worried or stressed about your health condition, this in turn can make it more difficult for you to manage your health problem and Long Term Health Conditions impact on the quality of your life, relationships, work, finances etc.
Are you experiencing any of the following?
Not enjoying things you used to
Worrying often
Feeling wound up and unable to relax
Trouble sleeping (too much, too little, broken nights)
Feeling low or helpless
Tired or lacking in energy
Difficulty concentrating
Getting annoyed easily and increased irritability
Feelings of guilt
Withdrawal for social contact
Relationship difficulties
Feeling overwhelmed ("this is too much")
How can NHS Oxfordshire Talking Therapies help?
These symptoms, which most people experience from time to time, can be a sign that you are having difficulties with low mood or anxiety. It might be difficult for you to imagine that you could feel differently, given the challenges you are facing or the situation you find yourself in.
Even if this is the case we would encourage you to get in touch with us. In our experience many people who have challenges have gone on to benefit from our service.
NHS Oxfordshire Talking Therapies offers psychological therapies that are known to be effective for many people with long term physical health conditions. In particular, we will teach you cognitive behavioural strategies to help you cope with stress, worry and low mood and to become more motivated, make lifestyle changes and improve how you manage your health and wellbeing.
We also work with other health care providers to ensure you will have joined up care.
NHS Oxfordshire Talking Therapies also offers support and treatments for adult carers and family members who may also be affected by your health problems.
Specialist support
We have specialist training in treating people with long term physical health conditions as well as anxiety or depression. We offer support for people living with conditions including:
Diabetes

Diabetes can be a lifelong condition that causes a person's blood sugar level to become unstable.

There are 2 main types of diabetes:

Type 1 diabetes – where the body's immune system attacks and destroys the cells that produce insulin.

Type 2 diabetes – where the body doesn't produce enough insulin, or the body's cells don't react to insulin.
Cardiac disease

Cardiac disease is a general term for different conditions affecting the heart or blood vessels.
Chronic obstructive pulmonary disease (COPD)

Chronic obstructive pulmonary disease (COPD) is the name for a group of lung conditions that cause breathing difficulties and impact oxygen levels.
Chronic pain or Chronic Fatigue Syndrome (CFS/ME)

Long term pain or fatigue puts a lot of stress on the brain and cognitive issues such as low mood, difficulty with memory or concentration are familiar, no matter what the underlying condition is.

Chronic pain/fatigue and its psychological effects have the potential to reduce quality of life, not only for the patient but for the family as well. Under-managed chronic pain/fatigue may lead to less sleep, exhaustion, more stress, relationship and work problems and psychological distress so it is important to be able to intervene in this cycle to improve pain management and psychological welfare.

For some people, chronic pain has an underlying cause such as an injury, for other people chronic pain may result from an underlying health condition such as irritable bowel syndrome, arthritis, fibromyalgia or chronic fatigue syndrome. In some cases however there might not be an identified reason.
Irritable Bowel Syndrome (IBS)

Irritable Bowel Syndrome is a condition that can cause abdominal pain, bloating with or without diarrhoea and other symptoms.
Long Covid

Long Covid is a post-Covid syndrome that can cause fatigue, breathlessness and other symptoms.
Currently all of our courses and group treatments are being offered digitally. Most one to one treatments are also digital or via telephone unless a clinical need is identified in which case sessions can be face to face.
Other sources of help
British Heart Foundation

BHF provide reliable, simple information about heart and circulatory diseases, and their risk factors. They also provide health, practical and emotional support.
British Lung Foundation

BLF provide a helpline, support groups, web community and easy-to-understand information to support those affect by lung conditions. Additionally, they research in this area.
Diabetes UK

Diabetes UK offer a range of services designed to help individuals manage their diabetes. Including information, an online community and support groups.
The ME Association

The ME Association support people with Myalgic Encephalomyelitis (ME)/Chronic Fatigue Syndrome (CFS) through all stages of their illness.
What people say
"Tremendously helpful at a very difficult point in my life — I have come to realise my body is not my enemy."
"Treatment has made a huge difference to me, and it was really, really helpful. It has helped me to transform from dealing with chronic pain, as I improve physically, to deal with the psychological symptoms. I felt like I really had support."
"I have improved, and my clinician was brilliant helping me all the way. I have now recommended it to a lady at the stroke club, as I found it all very helpful."
Page last reviewed: 24 April, 2023