Using music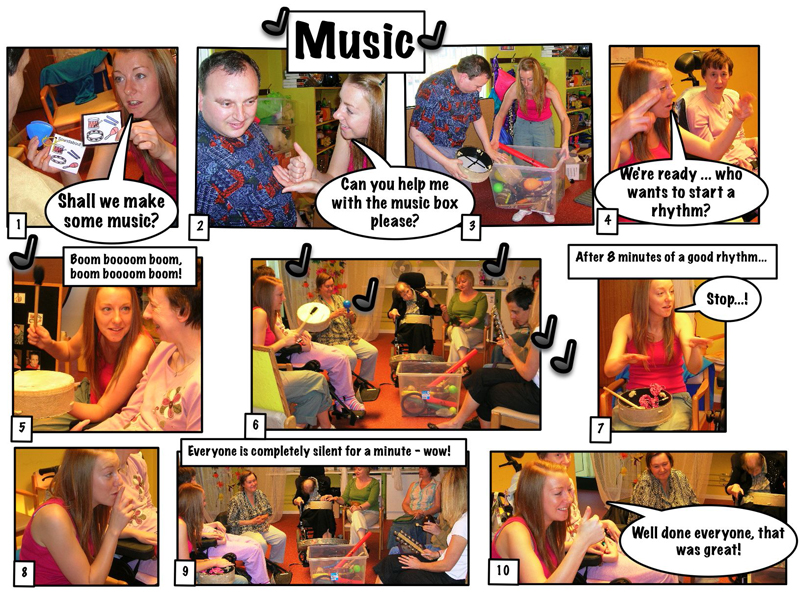 How is music used to communicate?
Music enables people to enjoy communication through patterns of sound and silence, and is a two way communication through musical activities, thus motivating them to develop other core learning, listening and communication skills. Music sessions are stimulating, motivating and exciting. There are few rules, lots of improvisation and lots of interaction. The ability to watch, listen and respond is all that is needed.
Where is music used?
In group settings.
In daily life at any given opportunity throughout the day.
Why is music useful?
The techniques used in a session are also designed to be used in daily life at any opportunity. The lack of any need for instruments, special skills and equipment ensures this can happen.
Participants do not need to be able to: Play an instrument | Sing in tune | Read music | Keep the pace.
Individuals can: Have fun | Participate without predetermined expectations | Choose whether to contribute or not | Have the opportunity to take part | Instigate and lead | Be listened and responded to | Have some control | Be a member of the group or be alone | Actively participate in music making.
Thanks to Redlands Day Centre for permission to publish the above information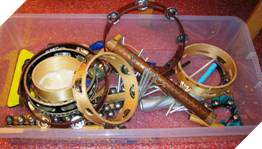 Where can I learn more about music making?
Soundabout has developed many of these techniques. They can also offer training and more information. www.soundabout.org.uk
Email: info@soundabout.org.uk
Contact SMILE for more information on their Soundabout sessions. Home Farm Trust in Milton Heights have a sound beam available for those already experienced in its use.
Address: Potash Lane, Milton Heights, Abingdon, Oxfordshire, OX14 4DR
Tel: 01235 831686
Fax: 01235 821956
Email: hftsouthoxonandberks@hft.org.uk
Check out the Touch Trust who use music, dance, movement and touch as an aid to life development: https://www.touchtrust.co.uk/
Email: info@touchtrust.co.uk
We are sorry you did not find this page helpful
Tell us how we can improve this page
Page last reviewed: 14 August, 2017