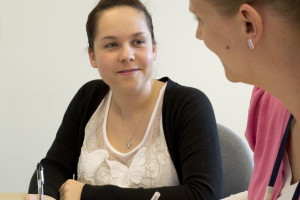 Training and Vocational Initiatives (TVI) in personality disorder (formerly the Thames Valley Initiative) is a provider of training in personality disorder located in Oxford Health NHS Foundation Trust. We deliver training and consultancy services to both statutory and third sector organisations across the South of England. TVI collaborates with a range of organisations, including ex-service user groups, to develop effective services for people with personality disorders and complex psychological and emotional needs.
The expert training offered by the TVI clinical trainers in conjunction with ex-service users of local Complex Needs Services (STARS) is well regarded as highly effective in the changing of attitudes and reducing stigma surrounding the diagnosis of personality disorder.
TVI offers a variety of training opportunities and can also design bespoke training to suit your workforce or workplace. Consultancy is available for service development and for staff working in any setting with people who have a diagnosis, or are diagnosable with, personality disorders.  An example of this is recent work to create Enabling Environments in two Oxford hostels in partnership with Oxford City Council.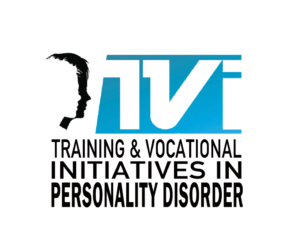 Our services
We overarch the clinical teams in the Thames Valley and provide training and consultancy services, both locally and further afield.  All training and consultancy is provided by experienced clinicians and ex- service users of the Thames Valley Complex Needs Services (STARS).

Our remit is wide-based and currently includes the following:
We run a year-long skills course, People: Personality and Pathology
We facilitate the STARS group, providing 'back to work' opportunities both in the form of co-facilitating training days and offering clinical experience in local services
We offer training to administrative staff to aid 'first contact' patient relations
We offer consultancy to new services being set up in the area
Bespoke training is designed to meet the needs of specific groups
We are the sole providers of the Knowledge and Understanding Framework Awareness training covering the South Central SHA region. (www.kuftraining.org.uk)
History of TVI and STARS – where it all began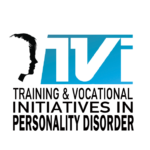 In 2004, the government made money available for community personality disorder services. This money was divided between 11 pilot projects chosen by the Department of Health, all of which have different styles of treatment. The largest of these projects was the Thames Valley (Berkshire, Buckinghamshire and Oxfordshire) with hub clinical services in Reading, Aylesbury and Oxford. Alongside the clinical teams, a small over-arching training and development team was created, the Thames Valley Initiative, as it was apparent that there was a need to raise awareness and provide more in-depth training and consultancy around the setting up of new services.
Before this, in 2002, when the Department of Health's policy implementation guidelines "Personality Disorder, No Longer A Diagnosis of Exclusion" were still in draft form, a small number of ex service users, some of whom had been personally involved in the consultation process relating to that document, became actively engaged in providing consultation services to the Department of Health, as well as consultation and delivering training to clinicians, support workers and others via regular training courses and individual workshops. As time progressed, in response to the publication of "No Longer a Diagnosis of Exclusion" and the resulting creation of specialist personality disorder services, the demand for our services increased and many more ex service users joined the original few.
In February 2005 the team joined forces with Rex Haigh and other leading clinicians in the field and the collaborative partnership of STARS Personality Disorder Consortium was born. It was a comfortable alliance as most of the founder ex service user members of STARS had delivered training with Rex during their therapy at Winterbourne House therapeutic community. Rex was in fact delivering training workshops with service users as long ago as 2000, when the very concept itself was revolutionary. Since that time STARS have delivered training workshops, training courses, consultation regarding the design and delivery of services, engagement facilitation and have participated in many research projects. It's what we do.

The ex service user criterion for joining STARS is completion of an intensive psychotherapeutic programme, within a specialist personality disorder service, as well as meeting a clearly defined 'wellness' criteria. The professionally qualified members of STARS are all established experts in the field of personality disorder.
The collaboration of professional clinicians and ex-service users co-delivering training and consultation is unique in the field. Each ex-service user is experienced in receiving mental health services, engaging with therapeutic communities and/or other intensive psychotherapeutic programmes. Many of the ex-service users work part time as well as covering STARS events.
We assist in establishing a group culture of open enquiry and participation in new groups, as well as working with established groups who wish to benefit from our experience. Many members of STARS have worked with the Department of Health and the Home Office as consultants for white papers and/or have assisted in the development of new therapeutic communities and other specialist personality disorder services in Oxfordshire, Buckinghamshire, Milton Keynes, Berkshire and elsewhere.
Reading STARS assisted in setting up Oxfordshire Complex Needs and then Buckinghamshire Complex Needs services. It is from these three communities that the present STARS originate. We now offer a range of services to statutory and non-statutory organisations which may benefit from expert consultation on personality disorders.
In 2017, the name Thames Valley Initiative was changed to Training and Vocational Initiatives in personality disorder to reflect the changing area in which we offer training. To date, training has been offered across Berks, Bucks, Oxon, Hants and IOW, Surrey and the London area,
STARS (Support Training and Recovery Systems) is an organisation consisting of ex service users from local Complex Needs Services and clinicians working together to deliver training and other services in the field of personality disorders and their treatment.
Meetings take place in Thame on a monthly basis.  The format of the meetings includes a review of the previous months' activities, an opportunity to volunteer for future events, a reflective space, social time and a supportive slot regarding work undertaken. The aim is to prepare members for a return to work by increasing their confidence and skills.  Support for the group is offered by clinicians and administrative staff of TVI to ensure that the whole system is managed in a safe way.
STARS are an integral part of all training delivered by TVI.  Their 'lived experience' of personality disorder is invaluable to students.
For more information please contact Sue Pauley  sue@tva2i.net / sue.pauley@oxfordhealth.nhs.uk
The TVI team offer a selection of courses of different lengths to suit staff with different backgrounds.  We offer training in a location near to you – either your workplace or nearby.  All training is facilitated by a clinician and at least one ex-service user (STAR) to give a rounded view.
Below are a selection of courses that we offer. In all instances, for more information or to book please email Sue Pauley, or call 07815 902049. You can also find out more about the way in TVI and STARS work together in our our leaflet.
Knowledge and Understanding Framework Personality Disorder Awareness Training
This government-funded training is provided in the NHS South Central Region by The Thames Valley Initiative and STARS.  The training consists of three facilitated days alongside personal work using a virtual learning experience designed by the Open University alongside professionals and ex-service users. For more information about the course please see  
www.personalitydisorderkuf.org.uk
You can also read reports on the course here:
People: Personality and Pathology
This multidisciplinary, experiential course runs one day a month from March to November. Theory is covered, a project of the participants choosing is undertaken, and time is spent in small groups discussion of work situations.   A residential weekend is included where participants can experience life as a member of a transient therapeutic community. The course staff team includes members of STARS.
You can read a report about the course here: PPP Report 2014
For further information about this training course, please see our leaflet. To book the course, please fill in our application form.
Managing difficult interactions - training for admin staff
This course is designed for administrative and non-clinical staff who may face difficult situations in the course of their daily work.  It gives space to think about how reactions may influence the outcome of the encounter.
Skills Day: Personality Disorder
A day exploring practical ideas to promote good services for those diagnosable with personality disorder.
You can read a report about it here: Skills day report 2014
Skills Day: self-harm
A day exploring practical idea to promote good services to those who self harm in a wide variety of ways.
Workforce development
The Thames Valley Initiative specialises in creating skills-based workforce development programmes.
Training whole staff teams is an effective way to create a culture of positivity and hope when working with the challenging issues people with personality disorder and complex trauma present within organisations.
The practice-based modules equip all grades of staff with the skill sets required for effective practice.  Students work with people who have a lived experience of personality disorder or complex trauma. They report that this has a positive impact on their attitude and ability to work confidently with challenging clients.
The programmes are designed with Workforce Development Leads to meet the specific requirements of the organisation.  A typical format would be delivering two whole day modules to groups of 20 at fortnightly intervals.
This report relates to personality disorder awareness level training provided by the Thames Valley Initiative for staff with a wide variety of roles within the Hampshire Constabulary.
You can read about how to support people effectively with personality disorders in the community in this our 'Meeting the challenges, making a difference' booklet, which is produced by the Department of Health.
Please feel free to contact us for more information or to book courses.
Team leader:
Gill Attwood            gillian.attwood@oxfordhealth.nhs.uk
For general enquiries or to book places:
Sue Pauley               sue@tva2i.net        07815 902049
For enquiries relating to specific trainings:
Fiona Blyth               fionablyth@gmail.com     07717 875624
For enquiries relating to service development:
Sheena Money        sheena@tva2i.net             07789 615170

Page last reviewed: 8 July, 2021