Overview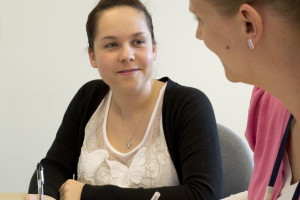 Training and Vocational Initiatives (TVI) in personality disorder (formerly the Thames Valley Initiative) is a provider of training in personality disorder located in Oxford Health NHS Foundation Trust.
We deliver training and consultancy services to both statutory and third sector organisations across the South of England. TVI collaborates with a range of organisations, including ex-service user groups, to develop effective services for people with personality disorders and complex psychological and emotional needs.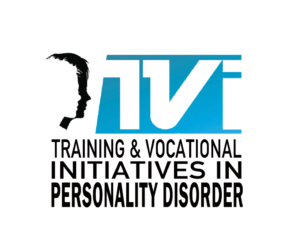 The expert training offered by the TVI clinical trainers in conjunction with ex-service users of local Complex Needs Services (STARS) is well regarded as highly effective in the changing of attitudes and reducing stigma surrounding the diagnosis of personality disorder.
TVI offers a variety of training opportunities and can also design bespoke training to suit your workforce or workplace. Consultancy is available for service development and for staff working in any setting with people who have a diagnosis, or are diagnosable with, personality disorders.  An example of this is recent work to create Enabling Environments in two Oxford hostels in partnership with Oxford City Council.
Our services
We overarch the clinical teams in the Thames Valley and provide training and consultancy services, both locally and further afield.  All training and consultancy is provided by experienced clinicians and ex- service users of the Thames Valley Complex Needs Services (STARS).

Our remit is wide-based and currently includes the following:
We run a year-long skills course, People: Personality and Pathology
We facilitate the STARS group, providing 'back to work' opportunities both in the form of co-facilitating training days and offering clinical experience in local services
We offer training to administrative staff to aid 'first contact' patient relations
We offer consultancy to new services being set up in the area
Bespoke training is designed to meet the needs of specific groups
We are the sole providers of the Knowledge and Understanding Framework Awareness training covering the South Central SHA region. (www.kuftraining.org.uk)
Useful information
History of TVI and STARS – where it all began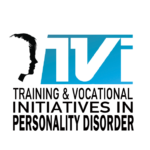 In 2004, the government made money available for community personality disorder services. This money was divided between 11 pilot projects chosen by the Department of Health, all of which have different styles of treatment. The largest of these projects was the Thames Valley (Berkshire, Buckinghamshire and Oxfordshire) with hub clinical services in Reading, Aylesbury and Oxford. Alongside the clinical teams, a small over-arching training and development team was created, the Thames Valley Initiative, as it was apparent that there was a need to raise awareness and provide more in-depth training and consultancy around the setting up of new services.
Learn more

Before this, in 2002, when the Department of Health's policy implementation guidelines "Personality Disorder, No Longer A Diagnosis of Exclusion" were still in draft form, a small number of ex service users, some of whom had been personally involved in the consultation process relating to that document, became actively engaged in providing consultation services to the Department of Health, as well as consultation and delivering training to clinicians, support workers and others via regular training courses and individual workshops. As time progressed, in response to the publication of "No Longer a Diagnosis of Exclusion" and the resulting creation of specialist personality disorder services, the demand for our services increased and many more ex service users joined the original few.

In February 2005 the team joined forces with Rex Haigh and other leading clinicians in the field and the collaborative partnership of STARS Personality Disorder Consortium was born. It was a comfortable alliance as most of the founder ex service user members of STARS had delivered training with Rex during their therapy at Winterbourne House therapeutic community. Rex was in fact delivering training workshops with service users as long ago as 2000, when the very concept itself was revolutionary. Since that time STARS have delivered training workshops, training courses, consultation regarding the design and delivery of services, engagement facilitation and have participated in many research projects. It's what we do.

The ex service user criterion for joining STARS is completion of an intensive psychotherapeutic programme, within a specialist personality disorder service, as well as meeting a clearly defined 'wellness' criteria. The professionally qualified members of STARS are all established experts in the field of personality disorder.

The collaboration of professional clinicians and ex-service users co-delivering training and consultation is unique in the field. Each ex-service user is experienced in receiving mental health services, engaging with therapeutic communities and/or other intensive psychotherapeutic programmes. Many of the ex-service users work part time as well as covering STARS events.

We assist in establishing a group culture of open enquiry and participation in new groups, as well as working with established groups who wish to benefit from our experience. Many members of STARS have worked with the Department of Health and the Home Office as consultants for white papers and/or have assisted in the development of new therapeutic communities and other specialist personality disorder services in Oxfordshire, Buckinghamshire, Milton Keynes, Berkshire and elsewhere.

Reading STARS assisted in setting up Oxfordshire Complex Needs and then Buckinghamshire Complex Needs services. It is from these three communities that the present STARS originate. We now offer a range of services to statutory and non-statutory organisations which may benefit from expert consultation on personality disorders.

In 2017, the name Thames Valley Initiative was changed to Training and Vocational Initiatives in personality disorder to reflect the changing area in which we offer training. To date, training has been offered across Berks, Bucks, Oxon, Hants and IOW, Surrey and the London area.
We are sorry you did not find this page helpful
Tell us how we can improve this page
Page last reviewed: 28 February, 2022