Useful links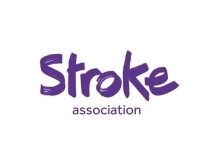 The Stroke Association
The Stroke Association  is the UK's leading stroke charity. It delivers stroke services across the UK, campaigns for better stroke care, invests in research and fundraises to expand its reach to as many stroke survivors as possible.
Its Stroke Helpline is a place for information and support. If you or someone you know has been affected by stroke or you want to know more information on how to reduce your risk of a stroke, please get in touch.
The Stroke Helpline is open Monday, Thursday and Friday from 9.00am to 5.00pm, Tuesday and Wednesday from 8.00am to 6.00pm and Saturday from 10.00am to 1.00pm. Call the Stroke Helpline on 0303 3033 100 or email helpline@stroke.org.uk
The Stroke Association also has a range of clubs throughout Oxfordshire. Find your nearest one here
Headway Oxfordshire
Headway Oxfordshire is a charity set up to give help and support to people affected by brain injury (including stroke and other neurological conditions).
It offers a range of services to support people and speed up recovery; from physical and mental therapy, to vocational support and training. These activities are all designed to complement a formal rehabilitation program. Find out more here 
It also offers a range of services to help and support carers, along with providing advice and education on how best to help their loved ones recovery. See here for carers' support.
Headway Oxfordshire is based at 4 Bagley Wood Road, Kennington, Oxford, OX1 5PL
Contact:  01865 326263
Age UK Oxfordshire
Age UK Oxfordshire offers a range of advice on its website from finding additional care packages, befriending services to local support groups.
It also runs Age UK Advice Line: 0800 055 6112
Lines are open 8am-7pm, 365 days a year providing a free, confidential, national phone service for older people, their families, friends, carers and professionals. It has a team of expert advisers who will give you information that is reliable and up-to-date.
It can also help with finding and arranging social care via your local council's social services department which can arrange a care needs assessment. It will identify where you might need extra support from social care and together you will agree a care and support plan.
Sentinel Stroke National Audit Programme (SSNAP)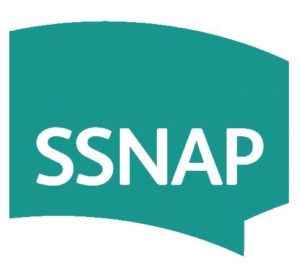 The Sentinel Stroke National Audit Programme (SSNAP) is a major national healthcare quality improvement programme based in the School of Population Health and Environmental Studies at King's College London.  SSNAP measures the quality and organisation of stroke care in the NHS and is the single source of stroke data in England, Wales, and Northern Ireland.
SSNAP measures both the processes of care (clinical audit) provided to stroke patients, as well as the structure of stroke services (organisational audit) against evidence based standards, including the 2016 National Clinical Guideline for Stroke.
The overall aim of SSNAP is to provide timely information to clinicians, commissioners, patients, and the public on how well stroke care is being delivered so it can be used as a tool to improve the quality of care that is provided to patients. SSNAP has been voted the most effective national clinical audit in the UK for seven consecutive years by healthcare professionals involved in audit.
We are sorry you did not find this page helpful
Tell us how we can improve this page
Page last reviewed: 15 March, 2019