Live better, live longer – learning disability health event
If you would like to find out what positive steps you can take to live well and be healthier, then this is the event for you! Organised by Oxford Health NHS Foundation Trust and Oxfordshire Clinical Commissioning Group, 'Live better, live longer' is a free drop-in event for people with a learning disability and their carers.
When: Tuesday, June 28
Time: drop in any time between 10am and 4pm
Where: Unipart Conference Suite, Garsington Road, Oxford OX4 2PG
We welcome you to attend at any time during the day.
Focusing on people's physical health, there will be a range of information stands and talks as well as activities such as Oxford United Football Club, smoothie making and other games.
Competition time!
All who attend, will be entered into a prize draw and 10 lucky winners will have the opportunity to attend Oxford City Farm cooking school to create their favourite meals to take home or eat in!  https://www.oxfordcityfarm.org.uk/community-kitchen
And one lucky attendee will have the chance to win an Oxford United Football Club season ticket!
Get involved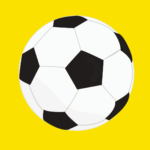 There will be various activities taking place, including:
An Oxford United football coaching session
Have a go activities and games
Make your own smoothie using the smoothie bike
Talks timetable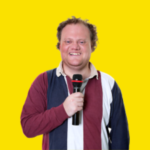 There will be a rolling program of talks throughout the day:
Bowel screening 10:30am-10:50am & 1:30pm-1:50pm
Breast screening 11:00am-11:20am & 2:00pm-2:20pm
Cervical screening 11:30am-11:50am & 2:30pm-2:50pm
Healthy lifestyles 12:00pm-12:20pm & 3:00pm-3:20pm
Come for a chat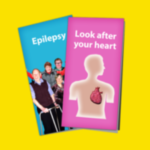 There will be information stands and the opportunity to have conversations about:
Breast, bowel, cervical, testicular, retinal and AAA (Abdominal Aortic Aneurysm) screening

Healthy lifestyles and healthy eating
NHS, Social Care and Support Services that are available to you
Accessible information on health matters that are more likely to affect someone with a learning disability
Spread the word
Please spread the word about this event to people you think would like to attend and benefit from it. You can download a poster here.
Parking & assistance
Parking is free at Unipart House and there is disabled parking available.
If you have any special requirements to enable you to attend, please contact Hannah.osman@oxfordhealth.nhs.uk
We are sorry you did not find this page helpful
Tell us how we can improve this page