New video shines spotlight on PTSD
A new video on Post Traumatic Stress Disorder can now be found on Oxford Health's YouTube channel.
Mental health has never been in the headlines more than at the moment with the pandemic focusing attention on recognising and helping people who may be experiencing problems.
To help build understanding Oxford Health has produced a range of videos focusing on depression, anxiety, psychosis, self harm, personality disorders, neurodiversity, suicide prevention, good mental health, digital mental health and Post Traumatic Stress Disorder (PTSD).
The videos are the result of a partnership between the trust's music therapy lead, Stuart Hobbs, trust clinical psychologist Hannah Stratford and trust consultant Tony James who, together with some of the young people who have used Oxford Health's Adolescent mental health services, have produced the series.
The films were funded through the Global Digital Exemplar scheme as part of a patient facing resource. The latest, about PTSD, can now be viewed on YouTube.
Stuart, who shot and edited the video, explained: "Everyone has now probably heard of PTSD but don't necessarily know what it really involves, how it affects people and how it can be treated.
"So the video looks at what the condition is, what it means to people that are experiencing it and how knowing more about it can really help with treatment."
The video features Clinical Psychologist Hannah Stratford and was shot at the UK Cochrane centre and at various other lhttps://youtu.be/4TyzV0H1XcIocations around Oxford.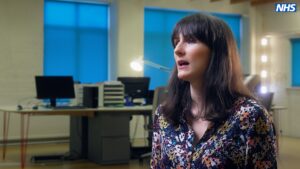 It will be used internally by the trust to raise awareness amongst staff, particularly those new to the organisation, and also provided to patients and families to help them to understand the condition. It is also freely available on YouTube to anyone who wants to watch.
Stuart said: "The video was created with young patients in mind, but the good thing about it is that anyone of any age can really get something from it whether they are experiencing PTSD, know or care from someone who does, or even if they just want to know more having read about it in the news."
We are sorry you did not find this page helpful
Tell us how we can improve this page