Contact us
You can call us from Monday to Friday, 9 am to 5 pm. Find your nearest health visiting team below
Oxfordshire's health visiting teams and contact numbers
Abingdon – Malthouse, Abingdon Surgery (formally Stert Street), Long Furlong Health and Marcham Road  Health Visitors: The Malthouse Surgery, The Charter, Abingdon OX14 3JY: Call: 01235 537167 / 01235 526584 Emails: Abingdonhealthvisitingteam@oxfordhealth.nhs.uk
Banbury – Banbury Cross and Woodlands Health Visitors: South Bar House, 6 Oxford Road, Banbury, OX16 9AD. Call: 01295 277010 Email: banburycrosshvteam@oxfordhealth.nhs.uk
Banbury – Orchard Health Visitors: Orchard Health Centre, Cope Road, Banbury, Oxfordshire OX16 2EZ. Call: 01865 904440 Email: orchardhvteam@oxfordhealth.nhs.uk
Banbury – Rural Health Visitors: Hook Norton Surgery, Bourne End, The Bourne, Hook Horton, Oxfordshire, OX15 5PB. Call: 01608 737179 Email: ruralhvteam@oxfordhealth.nhs.uk
Benson Health Visitors: Mill Stream Surgery, Mill Stream, Benson, OX10 6RL. Call: 01491 832000 Email: BensonHV@oxfordhealth.nhs.uk
Bicester (Alchester Team – Victoria House and Langford Practice) Health Visitors: Ambrosden Surgery, Ploughley Road, Bicester, OX25 2RH Call: 01869 247450 Email: alchesterhv@oxfordhealth.nhs.uk
Bicester (Central Team – Montgomery House and Bicester Health Centre) Health Visitors: Julier Centre, Coker Close, Bicester, OX26 6AE. Call: 01865 904240 Email: centralbicesterhvteam@oxfordhealth.nhs.uk
Bloxham, Hook Norton and Sibford Health Visitors Team: Bloxham Surgery, Hook Norton Surgery, The Bourne, Hook Norton OX15 5PB Call: 01608 737179 Email: ruralhvteam@oxfordhealth.nhs.uk
Carterton – Carterton Bampton & Burford Health Visitors: Carterton Health Centre, Alvescot Road, Carterton OX18 3LJ. Call: 01993 842337. For Bampton only call 01993 850934 Email: Healthvisitors.Carterton@oxfordhealth.nhs.uk
Charlbury Health Visitors: Charlbury Medical Centre, Enstone Road, Charlbury OX7 3PQ. Call: 01608 810649 Email: Healthvisitors.chippingnortonandcharlbury@oxfordhealth.nhs.uk
Chiltern Villages Health Visiting Team (inc. Goring, Woodcote, Nettlebed, Sonning Common): Sonning Common Health Centre, Wood Lane Sonning Common RG4 9SW. Call: 01189 721610 Email: ChilternVillagesHV@oxfordhealth.nhs.uk
Chipping Norton and Wychwood Health Visitors: Chipping Norton Hospital, Russell Way, London Rd, Chipping Norton OX7 5FA. Call: 01865 903937 Email: Healthvisitors.chippingnortonandcharlbury@oxfordhealth.nhs.uk
Didcot Health Visitors: The Blue Bell Centre, 2 Hillary Drive, Didcot, OX118PS.  Call: 01865 903920 Email: DidcotHV@oxfordhealth.nhs.uk
Deddington Health Visitors: Deddington Health Centre, Earls Lane, Deddington OX15 0TQ. Call: 01608 737179 Email: ruralhvteam@oxfordhealth.nhs.uk
Eynsham and Woodstock Health Visitors: Windrush Business & Innovation Centre, Windrush Industrial Park, Witney, OX29 7DX. Call: 01865 904345 Email: Eynwoodhv@oxfordhealth.nhs.uk
Faringdon and Shrivenham Health Visitors: Faringdon Health Centre, Volunteer Way, Faringdon SN7 7YU. Call: 01367 245417 Email: FaringdonShrivenhamHV@oxfordhealth.nhs.uk
Henley Health Visitors: Townlands Hospital, York Road, Henley-on-Thames RG9 2EB. Call: 01865 903393 Email: HenleyHV@oxfordhealth.nhs.uk
Islip Health Visitors: Islip Surgery, Bletchingdon Road, Islip OX5 2TQ. Call: 01865 379158 Email: kidlingtonandisliphv@oxfordhealth.nhs.uk
Kidlington & Yarnton Health Visitors Team: Kidlington Health Centre, Exeter Close, Oxford Road, Kidlington OX5 1AP. Call: 01865 379158 Email: kidlingtonandisliphv@oxfordhealth.nhs.uk
Oxford – Radcliffe Health Visitors: New Radcliffe House, Walton Street, Jericho, Oxford OX2 6NW. Call: 01865 903077 Email: radcliffehealthvisitors@oxfordhealth.nhs.uk
Oxford – Cowley Health Visitors: Temple Cowley Health Centre, Temple Road, Oxford OX4 2HL Call: 01865 903116 Email: CowleyHVTeam@oxfordhealth.nhs.uk
Oxford – Donnington Health Visitors: Cornwallis House, Cornwallis Road, Oxford OX4 3NH. Call: 01865 904981 Email: DonningtonHealthVisitors@oxfordhealth.nhs.uk
Oxford ­– Black Bird Leys: The Leys Health Centre, Donnington Health Centre, Dunnock Way, Oxford, OX4 7EX. Call: 01865 788688 Email: Leyshvteam@oxfordhealth.nhs.uk
Oxford – East Oxford Health Visitors: East Oxford Health Centre, Manzil Way, Oxford OX4 1XD. Call: 01865 904483 Email: EastOxfordHealthVisitors@oxfordhealth.nhs.uk
Oxford – Headington Health Visitors: Wood Farm Health Centre, Leiden  Road/ Peppercorn Avenue, Headington, Oxford, OX3 8RZ Call: 01865 769112 Email: hv.headington@oxfordhealth.nhs.uk
Oxford North – South Parade Health Visitors: Children's Services, South Parade, Summertown, Oxford OX2 7JN. Call: 01865 903800 Email: summertown.hv@oxfordhealth.nhs.uk
Thame and Chinnor Health Visitors: Thame Community Hospital, East Street, Thame OX9 3JT. Call: 01865 903118 Email: ThameHV@oxfordhealth.nhs.uk
Wallingford Health Visitors: Wallingford Medical Practice, Reading Road, OX10 9DU. Call: 01865 904438 Email: Wallingford.BerinsfieldHV@oxfordhealth.nhs.uk
Wantage Health Visitors: Wantage Health Centre, Mably Way, Grove OX12 9BN. Call: 01235 774545 Email: Wantagehvteam@oxfordhealth.nhs.uk
Watlington / Chalgrove Health Visitors: The Chiltern Surgery
Hill Road, Watlington, OX49 5AF. Call: 01491 615436 Email: WatlingtonandChalgroveHV@oxfordhealth.nhs.uk
Wheatley Health Visitors: Morland House Surgery, London Road, Wheatley, OX33 1YJ. Call: 01865 872969 Email: morland.hv@oxfordhealth.nhs.uk
Witney Health Visitors: Nuffield Health Centre, Welch Way, Witney OX28 6JQ. Call: 01993 709599 Email: Healthvisitors.witney@oxfordhealth.nhs.uk
Family Nurse Partnership and contact number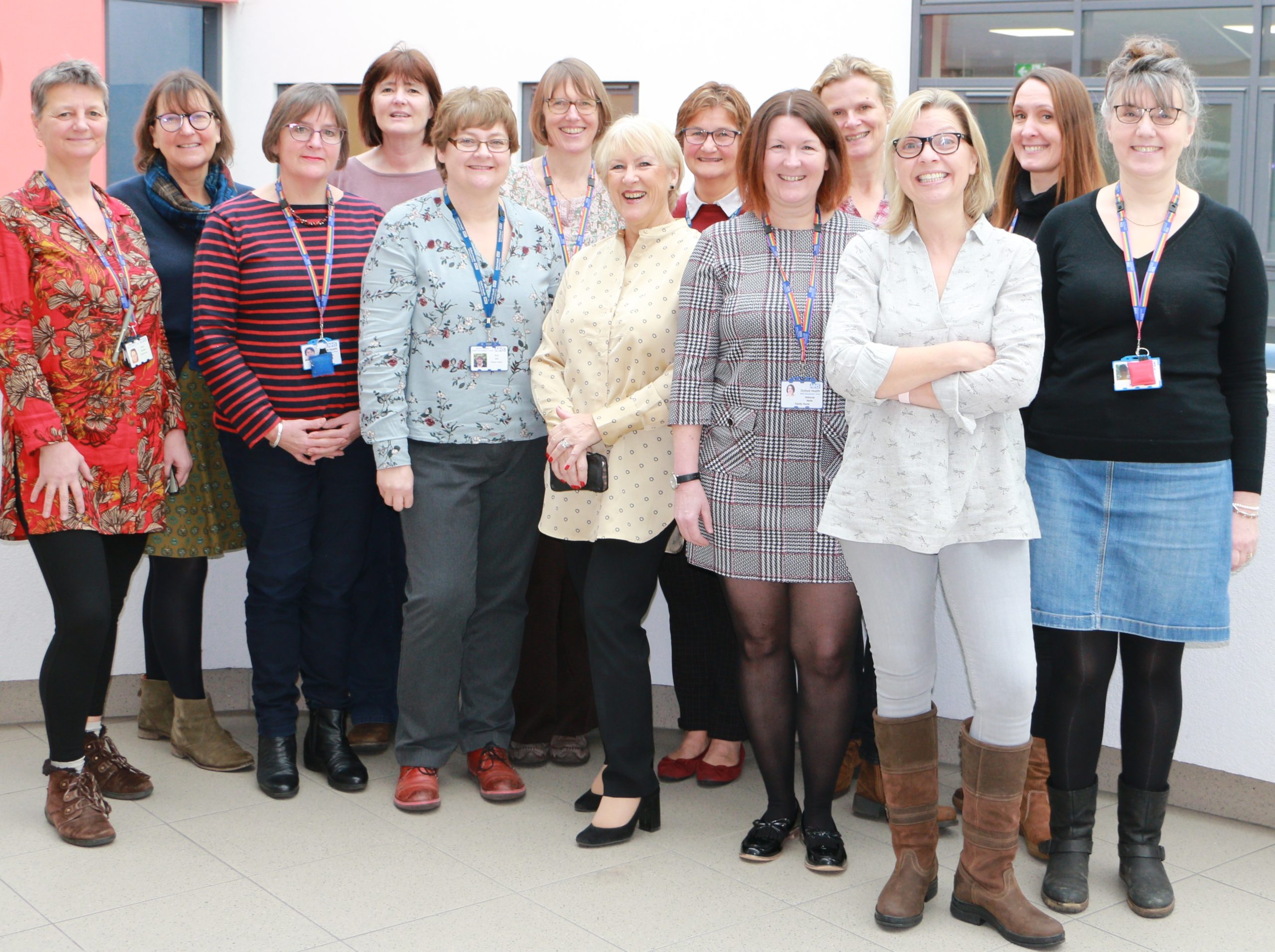 The Family Nurse Partnership is a preventative programme offered to first time young mothers (age 19 and under). The same Family Nurse works with families from early pregnancy up until the child is two.
The programme's primary focus is the future health and wellbeing of the child and mother.
Please note that there is a limit to the number of places available.
East Oxford Health Centre
Manzil Way
Oxford
OX4 1XD
Call  01865 904145, Monday to Friday, from 8am to 4pm, or email OxfordshireFNP@oxfordhealth.nhs.uk
Oxfordshire Family Information Service
The Oxfordshire Family Information Services Directory holds a wealth of information for families on various topics.
You can search for information on
Ofsted registered childcare
Early education, activities
Support for parents
Information on SEN/disabilities and more.
In order to help find the information you are looking for there are now guidance notes available to help make your search easier and more targeted to your needs
Links to help searching for services on the Directory
Searching the Directory (Families). 
Outside our normal office hours, please contact your GP via the 111 service for non-urgent support.
For emergencies, please dial 999 or 112.
Let us know how we are doing on 'I want great care' patient feedback, please use the right code for you health visiting team.
Are you interested in becoming a health visitor? If so, get in touch with us on HealthVisitor.Enquiries@oxfordhealth.nhs.uk
or via Facebook.
Page last reviewed: 27 October, 2021