Do you have any work-related issues?
Work is a major part of life and it can be very stressful. Many people experience work related issues due to mental ill-health. Having therapy alongside Employment Support can boost your recovery by 10% and improve your return to work.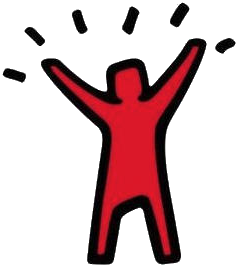 Richmond Fellowship works in collaboration with NHS Buckinghamshire Talking Therapies to provide Employment advice and guidance to support you in employment whether you are currently in work, off sick due to mental ill-health or unemployed. We can also work with employers to help support employee mental health and wellbeing at work.
Retain (you are in work, off sick from work or self-employed)

We offer one to one support via telephone/face to face to people experiencing workplace
issues like:

Bullying/harassment
Relationship difficulties with colleagues/Line Managers
Reasonable adjustments
Phased returns after sickness absence
Regain (you are currently unemployed)

We offer one to one support as well as employability workshops covering topics including:

CV writing
Transferable skills
Barriers and benefits to employment
Disclosure of health conditions in the workplace
Writing job applications
Interview techniques
Employer awareness workshops

Mental health problems are very common in the workplace and better support in this area can
significantly improve productivity and save UK businesses up to £8 billion/year.

Our specially designed workshops for employers promote wellbeing and will aid in reducing
presenteeism and absenteeism by covering topics like:

Introduction to Mental Health
Managing sickness absence and understanding staff wellbeing
How to have conversations about mental health in the workplace
What to expect from employment support
Your dedicated Employment Advisor will work closely with your NHS Buckinghamshire Talking Therapies clinician to provide comprehensive support by developing a plan of action based on agreed goals. We believe in a recovery approach whereby:
You will be continually involved in all aspects of your support and fully involved in the decision‐making process.
Support will focus on your strengths, aspirations and goals to encourage and assist you to achieve choice and direction over your life.
How to refer
If you are interested in Employment Support, please speak to your NHS Buckinghamshire Talking Therapies clinician who will refer you to the Employment Service. Alternatively, you can call the NHS Buckinghamshire Talking Therapies line for more information.
What we do
Provide information and resources on different aspects relating to employment.
Offer Advice and guidance to help you find alternative employment.
Offer basic information on employment legislation and the Equality Act.
Please note: we cannot offer legal advice, but we can signpost you to services who can help. We are not union reps or recruitment consultants, we are employment support advisors.
Page last reviewed: 14 April, 2023