Luther Street Medical Centre is an award-winning GP surgery providing healthcare to people experiencing homelessness in Oxford City.
We opened in 1985, initially operating from a Portakabin. Charitable donations allowed us to move into the current purpose built building in 1998 which was further extended in 2005.
The service was absorbed fully into the NHS in 2001. Since 2013, we have been part of Oxford Health NHS Foundation Trust and a national centre of excellence in providing healthcare to patients experiencing homelessness.
You can watch a video about the history of the service below.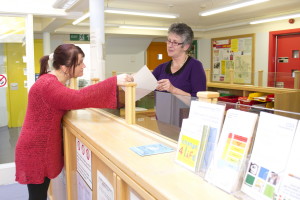 Patients can register from Monday to Friday from 9am to 10.30am if they are
And meet any of the following criteria:
Rough Sleeping in Oxford
In the following hostels: O'Hanlon House, Lucy Faithful House (including the alcohol recovery project) Simon House, Howard House or One Foot Forward
'Sofa Surfing' or otherwise vulnerably housed
Patients can stay registered until they are successfully maintaining their own accommodation after which we will usually discuss the right time to re-register back with a mainstream GP surgery. We can still offer some support even after re-registration.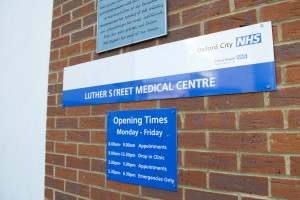 Monday to Friday
8 – 9am
Alcohol detox appointments (these can only be made by GPs)
9am – 10.30am
9am-12.30pm
Drop in appointments for GPs & Practice Nurses
Mix of drop-in and booked appointments for other services (see services information)
2-5pm
When the surgery is closed the out of hours service can be contacted on 111.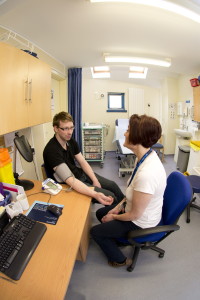 Reception
Our receptionists are the hub of Luther Street. They are here to help patients access the services they need and manage the building so it is a calm and safe environment for all of our patients
GPs and Practice Nurses
Our Doctors and Nurses provide the full range of primary care services including acute and chronic disease management. We provide a comprehensive contraception service and offer screening for Hepatitis B and C and HIV. Our GP team has advanced skills in alcohol, drug, and gambling addiction and specialist experience in assessment and management of mental health issues. Our Nursing team run the alcohol detoxification, smoking cessation and leg ulcer management service, and can provide initial management of common foot problems. We also offer all patients a free course of Hepatitis B vaccinations.
Mental Health Practitioners
Our Mental Health Practitioners can provide initial assessment and in many cases initial psychological treatment for a range of mental health problems including depression, anxiety, emotional issues, and severe mental illness. You can access them directly at Thursday morning drop in.
Social practitioner
Our Social Practitioner is there to assist with any non-clinical matters including benefits problems and appeals, training and education, and applications to the homeless medical fund.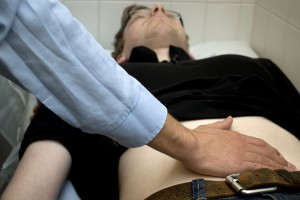 Addiction treatment
We provide methadone and subutex treatments in conjunction with drugs counselling and harm minimisation. Our addiction team runs an appointment based system. To access treatment patients currently need to attend the Rectory Road centre afternoon drop in service on Rectory Road (off the Cowley Road). They can then be referred back to our addiction team for ongoing care.
Other services
Dentistry – weekly on Tuesdays –access treatment by attending at 9am
Podiatry – monthly booked in advance
Psychiatry – accessed via mental health practitioners
Oxford Homeless Medical Fund (OxHMF)
The charity exists to help patients with the costs of activities related to improving their health as well as key recovery activities such as money towards hobbies, education, training, or travel costs involved in recovery activities. Applications are usually made via our social practitioner.
PATHS scheme (Funded by OxHMF)
To support patients attending hospital appointments our PATHS (Promoting Access To Health) volunteers can accompany patients to appointments. This scheme was a winner of the Prime Minister's Big Society award in 2013
Acupuncture (Funded by OxHMF)
Weekly on Thursday afternoons, booked in advance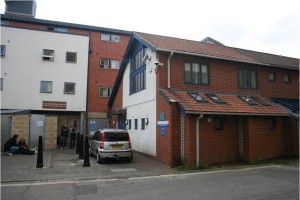 How to find us
We are the small building next to O'Hanlon House on Luther Street which is at the bottom of Cromwell Street, off Speedwell Street.
Satnav postcode: OX1 1UL
Travel
Please note there is only very limited parking near the surgery and this parking is meter controlled and expensive. We strongly suggest visitors come by public transport. Many city busses and park and ride services stop on Speedwell Street, less than 100m from the surgery. We are also just a ten minute walk from the train station.
Telephone: 01865 901571
Fax: 01865 204 133
Postal Address
P.O.Box 7
St Aldates
Oxford
OX1 1TD
Enquiries
Caroline Blanchette, Practice Manager, 01865 901 571, Email: caroline.blanchette@oxfordhealth.nhs.uk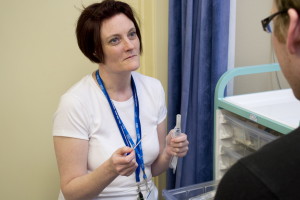 Medical Education programme for Health & Homelessness
We run a comprehensive programme of education for health professionals on health and homelessness and take social work and youth and community work students on their first or second year work placements.
Our educational work includes:
Undergraduate half day placements for Oxford University 5th year medical students
Special Study Module attachments for Oxford University final year medical students
VTS day release group teaching for GP trainees
Group teaching sessions for Oxford Brookes nursing students
Placements for Oxford Brookes nursing students
When we have capacity we can also offer half day placements to local GP trainees.
To speak to us about educational sessions, please email Dr Rob Schafer, educational lead GP, at robin.schafer@oxfordhealth.nhs.uk
Bespoke Education and Consultancy
We can also provide bespoke teaching, training, mentoring, service development and clinical governance support for people or organisations that are looking to provide healthcare to 'hard to reach' groups. Some of these services would be chargeable for. We are happy to discuss your requirements in these areas.
Please email the practice manager Caroline Blanchette at caroline.blanchette@oxfordhealth.nhs.uk
Luther Street Medical Centre is proud to have won the following awards:
Oxford Health Fusion Award 2013 for Mental Health Practitioner Service
Chief Executive's Award for innovation 2013 for the PATHS scheme
Prime Ministers Big Society Award 2013 for the PATHS scheme
The Corkill Award – Highly Commended N.A.P.P. (National Association of Patient Participation Groups) PPG of the Year 2014)