Tissue Viability
What we do
The Tissue Viability service provides specialist advice and support to healthcare professionals who are managing complex wounds within the community of Oxfordshire.
The nurse-led team works in partnership with patients, their carers and healthcare professionals to provide expert wound care advice, specialist healthcare equipment and education that is aimed at preventing needless skin breakdown.
The team aims to improve and support high standards of practice through clinical consultations, regular audits, development of guidelines and polices and by delivering formal educational training to healthcare professionals.
Tissue_Viability_Service leaflet (pdf)
Useful information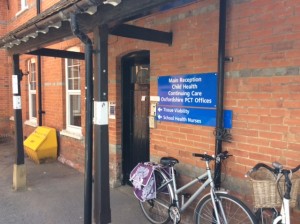 You can contact the Tissue Viability Service by telephone, fax, email or post, Monday to Friday 8.30am-4.30pm.
We are based in the Admin building at Abingdon Community Hospital and our address is:
Tissue Viability
Administration Building
Abingdon Community Hospital
Marcham Road
Abingdon.
OX14 1AG
Phone:  01865 904 959 or 90 4271
Messages can be left on our answerphones.
Email: tissueviability@oxfordhealth.nhs.uk for clinicians using Oxford Health email
Or        tissueviabilityadmin@oxfordhealth.nhs.uk for referral forms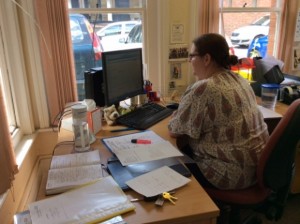 Seeking Advice from  the Tissue Viability Team
Step 1. If you have a general query about dressings, treatment pathways, equipment provision etc, there is a wealth of information on this website which is designed to help you with your clinical decision making.
Step 2. If the information you need is not here, contact your Tissue Viability Resource Nurse (ReN), or a more experienced colleague. ReNs have had additional training from the TV team and so may be able to advise you.
Step 3. If your query cannot be answered by the above, you should email the TV team. When your email is delivered to the TV team inbox, you will receive an 'out of office' reply that states the email has been received. If you do not get this, the email has not arrived and therefore, you should resend it.
Step 4. If you are with the patient and discover something serious that needs immediate advice and guidance, or there is a sudden deterioration in a patient you have emailed about you should ring the team administrator on 01865 904959/ 904271. Please do not ring in with routine queries; you will be redirected to our email service.
Step 5. Tissue Viability Referral – This should be submitted when the plan of care that has been implemented following the assessment, is not progressing as expected. This form includes referrals for complex wounds, chronic oedema, skin problems and pressure damage problems associated with seating and posture. You should only complete the section(s) that apply to your patient. If requesting equipment, you will need to complete a separate equipment request form.
Patients can be referred by their GP, community nurse or any other health care professional.
We do not accept referrals from patients directly. Referrals for advice on wound care should be made using the tissue viability referral form. The Tissue Viability Service referral process guidance  and TV referral pathway guides will help you identify when and how to refer to us.
Referrals for equipment should be made using the equipment request form
Referral forms should NO LONGER be faxed to the team but should instead be emailed to our referrals email address: tissueviabilityadmin@oxfordhealth.nhs.uk. We no longer have an nhs.net email address.
All referrals should accompanied by a medical summary printout and digital photographs of the wounds.
Equipment
Identifying the correct piece of equipment for a patient can be complex. The Tissue Viability Team deals with advice and guidance for clinicians regarding equipment for tissue viability purposes only. Equipment required for functional or health reasons are not sourced through our team. Refer to an occupational therapist for functional need or contact the nursing staff for a health need.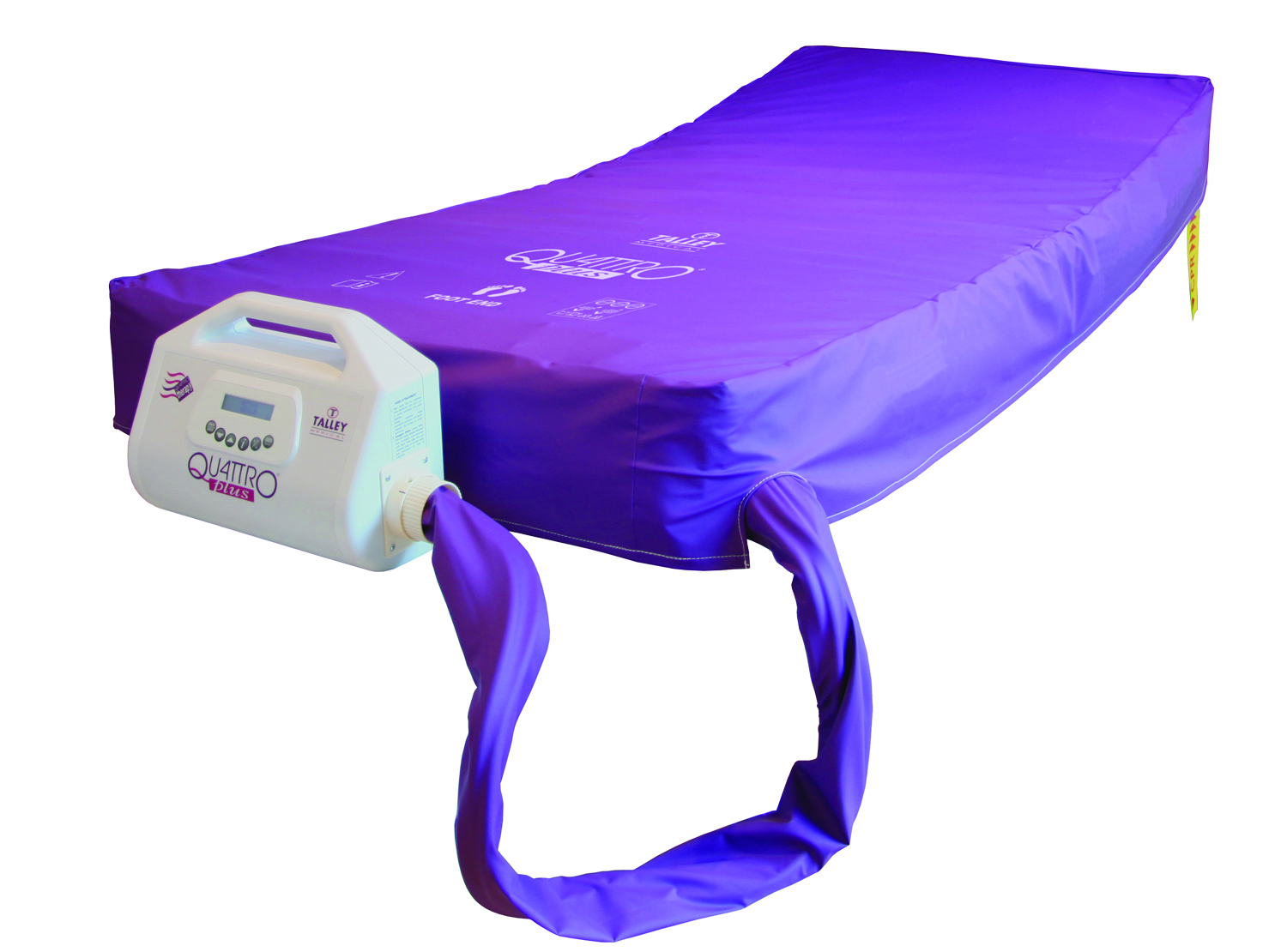 The following guidance documents are provided to assist clinicians in decisions around the provision of equipment.
Guidance on Prescribing Equipment
The previous versions of the Mattress selection guide, cushion selection guide and Guide to heel protectors have now been amalgamated into the' Pressure Ulcer Equipment Formulary (Adults: A guide for clinicians' and can be found at the back of this document.
Once supplied, it's important that equipment is set up correctly. Many pieces of equipment will be set up by Millbrook on delivery. It is the prescriber's responsibility to make sure they are correctly set up and are regularly checked to monitor this. The following guides may be helpful:
If you require any further help please do contact our equipment nurse on 01865 904003.
Advice sheets for a power cut

Before supplying a piece of powered equipment consideration should be made of the impact a power cut would have if the equipment was in use. Please consult the following documents to aid decision making:

The following leaflets provide advice on particular pieces of equipment and action to be taken in the event of a power cut:
Training
We offer a comprehensive programme of training courses which are free for Oxford Health staff. These courses are also open to other staff groups such as practice nurses and nurses working within nursing homes but incur a charge. Please email Learning & Development at learn@oxfordhealth.nhs.uk  for further information
We are pleased to announce that the 2022 Tissue Viabilty Training Program will return in the main, to Face-to-face training. A summary of the program is available in the link below.
We are running the following courses:
If possible, we would recommend attending these courses in the order they are listed, as each course, to some extent builds on previous courses.
Videos from our virtual training program are now available on a separate Tab on this site. These are an additional resource but will not count as attendance on the above courses.
Oxford Health staff – please book on via Learning & Development Portal
NON-Oxford Health staff  – please book on via email  to Learning & Development  –
CPDExternalCandidates@Oxfordhealth.nhs.uk
Introduction and core tissue viability modules

This consists of 4 videos for delegates to watch and are compulsory viewing for any of the following TV courses. Once they have been watched once they do not need to be watched again.

Introduction
Partnership working – Patient concordance and motivational interviewing
Holistic patient assessment (Tissue Viability)
Nutrition for wound healing & pressure ulcer prevention
Wound prevention, assessment and management

This will comprise of the following videos for delegates to watch:

Introduction and core tissue viability modules (unless already completed)
Using TIMES for wound assessment & management –
Assessment & management of Wound Pain
Wound Management Formulary

Also, a live 1 hr interactive Microsoft Teams session for delegates to book onto, to assist in application of the theory in the videos into practice. Max 20 delegates
Pressure ulcer prevention, management and equipment awareness

This course is aimed at all clinicians, both registered and non-registered, working with patients. The core aims and objectives of the session are for clinicians to receive the knowledge and skills to be able to:

Recognise the risk factors associated with pressure damage
Demonstrate competence in undertaking an accurate risk assessment using the BRADEN tool
Take the appropriate action to help prevent or reduce the risk
Develop holistic care plans in the prevention and management of pressure damage
Understand the role equipment plays in pressure damage prevention and how equipment as part of a management plan can assist in healing pressure damage
To assist Clinicians understand the different types of equipment available and how to order equipment efficiently as per local guidelines
To assist clinicians to understand risks associated with equipment and how to reduce them

This will comprise of the following videos for delegates to watch:

Introduction and core tissue viability modules (unless already completed)
Pressure ulcer risk assessment and categorisation
Using SSKIN bundle for assessing & Managing PU
Equipment formulary

Also, a live 1 hour interactive Microsoft Teams session for delegates to book onto, to assist in application of the theory in the videos into practice. Max 20 delegates

E-learning

A pressure ulcer prevention e-learning course is available via this link
Fundamentals of leg ulcer management

It is recommended that you attend the Wound Prevention, Assessment and Management study day before the FLUM days as wound management, measurement and dressing selection is not covered in any detail.

This course is aimed at all clinicians involved in the management of patients with leg ulceration and includes both registered and non-registered nurses.

This will comprise of the following videos to watch:

Introduction and core tissue viability modules (unless already completed)
Holistic lower limb assessment
Using a pathway approach for managing leg ulcers
Fundamentals of compression

Also, a live 1 hr interactive Microsoft Teams session for delegates to book onto, to assist in application of the theory in the videos into practice. Max 20 delegates

Delegates will also need to attend a small group face to face practical skills 2 hr training sessions including:

Compression bandaging for venous leg ulcers
Doppler and Lower limb assessment

DELEGATES ARE REQUESTED TO BOOK A WORKSHOP TAKING PLACE WITHIN THEIR LOCALITY IF AT ALL POSSIBLE and are requested to come prepared to practice these 2 practical procedures on each other and to bring a handheld doppler (not an automated one) with them.
Chronic oedema study day

This one-day course is open to all clinicians involved in the management of chronic oedema, both registered and non-registered. It covers the causes, diagnosis and management of this complex condition and relates specifically to chronic oedema of the lower limbs. We address the challenges nurses face in trying to manage the symptoms of chronic oedema/ lymphoedema and the trainer offers practical skills that will support nurses out in practice. You will be given the opportunity to develop full leg chronic oedema bandaging skills.

(Maximum of 30 places per session)
Tissue viability skills day

Nurses will have the opportunity to rotate round a number of work stations that will offer practical advice and support on how to develop specific skills. These may include a variety of the following:

Wound assessment/ leg ulcer assessment
Assessing wound bed tissue
Pressure ulcer risk assessment
Setting up pressure relieving equipment
Wound measurement – tracing and calculating wound size
Wound dressing selection and tips for using dressings on difficult anatomical sites
Identifying local wound bed infection
Bandaging – applying K two and Actico
Bandaging the limb with chronic oedema– how to shape the limb properly
Measuring and applying compression hosiery – Hot tips for easy application!
VAC therapy
Doppler assessment

Information about the formulary will also be available and companies manufacturing the products that support formulary will be on site to advise clinicians on the correct use of their dressings. Clinicians are encouraged to visit the product exhibition.

(maximum places 100)
Hosiery workshop

Currently in Oxfordshire, approximately 40% of healed patients develop leg ulceration again and most are found not to be wearing compression hosiery at the time despite it being the gold standard treatment for preventing recurrence. In addition to this, many people are at risk of developing leg ulceration due to underlying venous disease and leg oedema. This risk could be reduced if compression hosiery was worn.

Assessing and choosing hosiery doesn't have to be the minefield that many clinicians think it is…

Join us at one of our informative and interactive workshops where you will learn how to:

Carry out an assessment for hosiery
Select the most appropriate garment for your patient's condition
Measure the limb correctly to ensure there is an accurate fit
Apply the hosiery correctly
Care for the hosiery correctly and be able to advise the patient on long term prevention management.

Workshops are four hours long. Please come prepared to participate in a practical session which will involve limb measurement and hosiery application on each other.

Tea/ Coffee will be provided. Please feel free to bring your lunch with you.

(Maximum of 30 places per session)
ROHO and Starlock training

Tissue Viability no longer runs training sessions for the setup of ROHO cushions. If you or your service require training in how to set up ROHO or Starlock cushions please contact the relevant company to arrange this within your cluster, locality or team.

For ROHO cushions contact the PERMOBIL representative:
Mark Amos
07841020640
mark.amos@permobil.com
Customer Services: 01484 722 888

For Starlock cushions please contact the Helping Hands representative:
Mitch Preedy
Email: mpreedy@helpinghand.co.uk
Mob: 07774621073
Office: 01531 635678
TV Competencies

Please use the links below to access the NICE and Oxford Health Guidance for the prevention and management of pressure damage:
Videos
We have a playlist of training videos on wound assessment and management our the Trust YouTube channel.
Go to: Tissue Viability training playlist
Conditions and treatment
We are sorry you did not find this page helpful
Tell us how we can improve this page
Page last reviewed: 21 November, 2023