Our popular carers' workshops are run in two counties – Oxfordshire and Buckinghamshire – for carers of people who are currently receiving support from Oxford Health's mental health teams.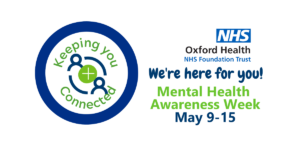 Carers lead Di Hilson said:
"The carers workshops were developed to give a better understanding of the mental health condition your loved one has and an insight into how to support them. They are also an opportunity to meet others in similar situations, ask questions you may have and share experiences, if you feel comfortable to do so."
Workshop in Oxfordshire
In the Oxfordshire series of workshops there is one session left, run online on Microsoft Teams.
Understanding and supporting someone with bipolar
Thursday, May 26 from 10am to 12.30pm
To book, please email Diane.Hilson@oxfordhealth.nhs.uk with your name, telephone number and the course name.
Workshops in Bucks
In the Bucks Living Together summer series there are still two sessions to come. These are virtual events that run from 10am to 12 noon on Microsoft Teams.
Understanding Autism
Thursday, June 23
Understanding Psychosis
Thursday, July 7
You can book for the Bucks workshops by emailing CarersTeam@oxfordhealth.nhs.uk. Provide your name, the name of the person you care for under the Bucks Mental Health Team, and workshop(s) that you wish to attend.
Oxfordshire Carers Open Space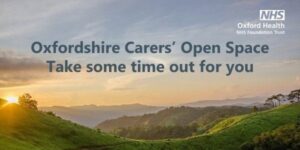 This group offers a safe and supportive space for you to come and chat with other family members, friends or carers.
There is one session left from the spring schedule: May 18. For more information contact Di Hilson at Diane.Hilson@oxfordhealth.nhs.uk or call on 07775 816646.
Carers' phone line
Oxford Health has a dedicated phone line especially for carers. Call 01865 901012 at any time and leave your details. A friendly volunteer responder will call back between 11am and 12 noon, from Monday to Friday.
The line is not for emergencies and responders will not have access to any clinical information or be able to answer questions about a patient's care. It is purely to support a family member, friend, or carer at a time when simply having a friendly chat with someone can help break through the loneliness and provide support.
The service was launched in 2020 at the start of the pandemic and is funded by Oxford Health Charity, through the NHS Charities Together grant.
Di Hilson said:
"It is clear to me that the phone line has been helpful so it will remain open for the carers who need it. It is important that we look after the people who care for our patients. Taking a little time to talk to one of our volunteers may help brighten your day and help you feel less alone. I want to encourage you to pick up the phone and give us a call."
We are sorry you did not find this page helpful
Tell us how we can improve this page