Participate
Getting involved in research means you are contributing towards improving care, treatment and well-being. It can also provide opportunities to learn more about an illness or condition, and be an interesting and fulfilling experience.
You can get involved in many ways.  For example you can become a research participant, or  work with researchers to help shape research projects.
Taking part in research
To see a list of research projects we currently support, take a look at our Research Trials page.
Alternatively,for further information you can also email the Oxford Health Research Recruitment Team.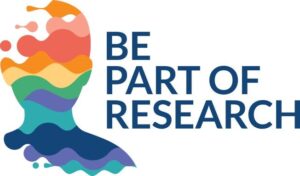 If you would like to find out about opportunities to get involved across the UK please look here.
You can search a database of existing clinical trials in the UK, and subscribe to be notified about trials you could take part in here.
If you are interested in research into dementia, you can visit Join Dementia Research.
If you have any questions, you can also ask your doctor about research.
Patient and Public Involvement
Patient and Public Involvement (PPI) is where members of the public are actively involved in working with researchers to shape research projects. Your experience of being a patient, carer, service user or interested member of the public can improve the quality and impact of the research we carry out.
There are various ways to be involved, for example working with researchers to identify important research questions, helping to develop understandable information for people taking part in research, and ensuring research methods are appropriate for research participants.
This animated film introduces patient and public involvement in mental health and dementia research.
We are currently looking for a patient and a carer with experience of district nursing to join the steering group of a project identifying research priorities  in district nursing. Full details are available here.
Alternatively visit the Oxford Health Biomedical Research Centre Patient and Public Involvement (PPI) web pages to find out about our current opportunities and for links to other PPI resources.
For researchers
To find out how to develop and register your research project with us please use our Researcher's Toolkit.
If you want further advice about developing your project please email the Research Support Team.
Experiences
To learn more about the experiences of people who have participated in research, take a look at our Case Studies section.
We are sorry you did not find this page helpful
Tell us how we can improve this page
Page last reviewed: 12 July, 2023