School & college health nurses
School nurses: We are qualified nurses who work in state schools across Oxfordshire. We have nurses based in all secondary schools and further education colleges, and a team who look after children in primary schools.
We provide advice on health choices such as healthy eating, sexual health and substance misuse. We offer health reviews, deliver childhood immunisations, support for teenage parents and families with complex needs, and much more. Safeguarding children and young people is at the heart of what we do, and we work with parents/carers as well as with partner agencies such as social health care services.
College nurses: We work with commissioners and further education colleges in Abingdon, Witney, Oxford City, Banbury and Henley to develop and deliver a high quality service for young adults.
Coronavirus (COVID-19)
Covid 19 Support for parents carers and children and young people.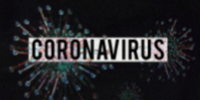 Do you have a child with SEN? (with or without diagnosis)
We run a patient support group based in Abingdon, but welcome anyone that wants to join us.
During the Coronavirus outbreak, we are here to support you. Join our Facebook group to gain support from parents and carers together.