Medium Secure Forensic Inpatients
We have two medium secure units, one based in Oxford and one in Milton Keynes.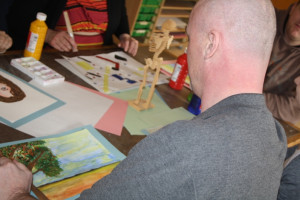 The Oxford Clinic can accommodate 32 men and is situated on the Littlemore Hospital site in Oxford. There are two wards situated within the Oxford Clinic:
Kennet Ward is a male-only medium secure admission and assessment ward with 15 single en-suite bedrooms with an Intensive Care Area which includes a de-escalation suite, seclusion room and a safer room.
Glyme Ward is a medium secure rehabilitation ward with 17 single en-suite bedrooms (2 bedrooms are within a self-contained flat but remains within the medium secure unit).
Marlborough House is a male only medium secure 28 bedded unit situated on the Milton Keynes General Hospital site in Milton Keynes.
Watling Ward is an acute admissions ward that has 20 beds, with an Intensive Care Unit including a de-escalation lounge.
Chaffron Ward accommodates up to 8 men who are progressing well in their recovery but still require medium secure services.  Referrals are accepted from other adult or forensic services, prison or high secure hospitals.
Download Glyme Ward patient information leaflet
We are sorry you did not find this page helpful
Tell us how we can improve this page
Page last reviewed: 21 November, 2023