Improving adult secure mental health services
A new approach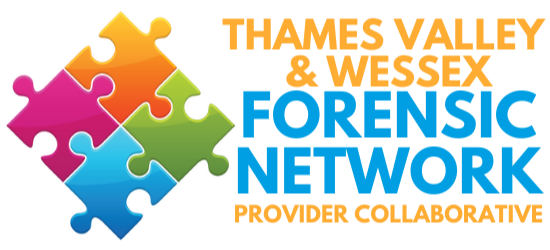 Until recently, people who use specialised mental health, learning disability and autism services often had to be cared for many miles from their home and families. They would also spend longer in hospital because of the way services were organised.
Today, the Provider Collaborative Programme (previously known as New Care Models), addresses these issues.
Working together
It does this by allowing NHS and independent organisations to work together, on an agreed footprint, to deliver services for people that are closer to home.
The Thames Valley & Wessex Adult Secure Provider Collaborative has recently taken over responsibility for the care pathways, budget and services for specialised mental health, learning disability and autism across the Thames Valley and Wessex region.
Members
Oxford Health NHS Foundation Trust is the lead provider of this local network, working in partnership to deliver high quality services with:
Our aims
The aims of the Provider Collaborative are to:
Improve forensic care pathways for care closer to home and in the least restrictive setting
Improve experience, making sure we involve people in service review and design, and listen to their views
Focus on the prevention of secure inpatient admission, so people are only admitted to hospital where clinically appropriate
Invest in new services and better community facilities, to improve 'step-down' (rehabilitation) and to reduce the length of stays
Work as a system, redesigning our services to fit the needs of people and support recovery
Increase our focus on prevention, recovery and self-care.
This is an important change in the way services are planned, funded and provided. It means that people who use these services and the clinicians, in partnership, will have greater influence and involvement. This, in turn, will mean that the Provider Collaborative reinvests funding into improved community services and care pathways for people and their families.
We are sorry you did not find this page helpful
Tell us how we can improve this page
Page last reviewed: 16 March, 2023