"Fast, friendly, professional" and "excellent!" is how one patient who took time to leave a review of the Henley Minor Injuries Unit (MIU) described their experience of the care provided by the service.
All patients and service users who receive care and support from Oxford Health are encouraged to provide reviews on I Want Great Care website.
Another patient said: "I was very happy with everything that was done at Henley. Any improvement? Nothing! Everybody was very polite and was very professional in everything they do."
The MIU comes under the Urgent Care Service based at Townlands Hospital: purpose built for a MIU. The unit is open seven days a week and treats a range of conditions such as strains and sprains, broken bones, minor burns and scalds, minor eye injuries, cuts and grazes, and they treat all age groups.
It is staffed by highly qualified nurse and paramedic specialist practitioners who are assisted by emergency nurse assistants and receptionists.
Many people go to Accident and Emergency departments when they could be treated as well and possibly quicker at a MIU. The feedback patients, family, and carers are encouraged to provide on the independent I Want Great Care website enables the Trust to make improvements as we strive to uphold our values.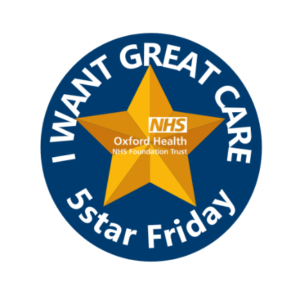 Clinical Lead Angela Porter has 22 years' service in the town's MIU. She said: "It is so kind and much appreciated that our service users take the time to write such positive feedback. It does boost morale and gives us an opportunity to assess where improvements can be implemented within the service.
"I am very proud of all the team and Urgent Care. It is a privilege to guide this very professional team and to treat the service users that attend Townlands MIU. As a united team we strive to adhere to Oxford Health's values and treat all service users as individuals and with total confidentiality."
Other service users who took time to leave a review recognised the "amazing helpful service," and commented on the "short wait, polite staff, and good information given."
A final reviewer who said the staff were "true professionals," also added: "I was treated swiftly and with real care and interest by the nurses. It was like I was the only patient they had to deal with – which is far from the truth! Any improvements? Nothing at all: the team were magnificent!"
We are sorry you did not find this page helpful
Tell us how we can improve this page