Vaccine roll out
Oxford Health is the lead provider for large vaccination sites across Oxfordshire, Buckinghamshire and Berkshire West (Reading). We work alongside other NHS colleagues including GPs and pharmacies in ensuring all prioritised groups are able to be vaccinated.
Vaccinations take place in GP surgeries, hospitals, vaccination centres, pharmacies and in the community. First and second doses are only given to those in priority order.
Residents in a care home for older adults and their carers, the over 80s, over 70s, over 65s, unpaid carers in receipt of Carer's Allowance and the clinically extremely vulnerable should have now been offered a first dose as well as frontline health and social care workers. (Cohorts 1-6 on the JCVI priority list)
Our vaccination centres are able to vaccinate previous groups who may not yet have come forward and those who are:
people aged 50 and over
people at high risk from coronavirus (clinically extremely vulnerable)
people with a condition that puts them at higher risk (clinically vulnerable)
people with a learning disability
people who are carers – either your GP record shows you are a carer or you are in receipt of Carer's Allowance or other support following an assessment by your local authority
The order in which people will be offered the vaccine is based on advice from the Joint Committee on Vaccination and Immunisation (JCVI). Read the latest advice here
Vaccination appointments
You can wait to be contacted by your GP OR you can make (or change) an appointment for a Covid vaccination if you are eligible by calling 119 or visiting the national booking site. Please do not attend a vaccination site without an appointment.
Further information on the COVID-19 vaccination rollout
National covid cases & deaths: Thursday, April 15
Total number of lab-confirmed UK cases: 4,380,976
Daily number of lab-confirmed UK cases: 2,672
Total number of COVID-19 associated UK deaths: 127,191
Daily number of COVID-19 associated UK deaths: 30
More government data can be found here including lab confirmed cases by age and sex.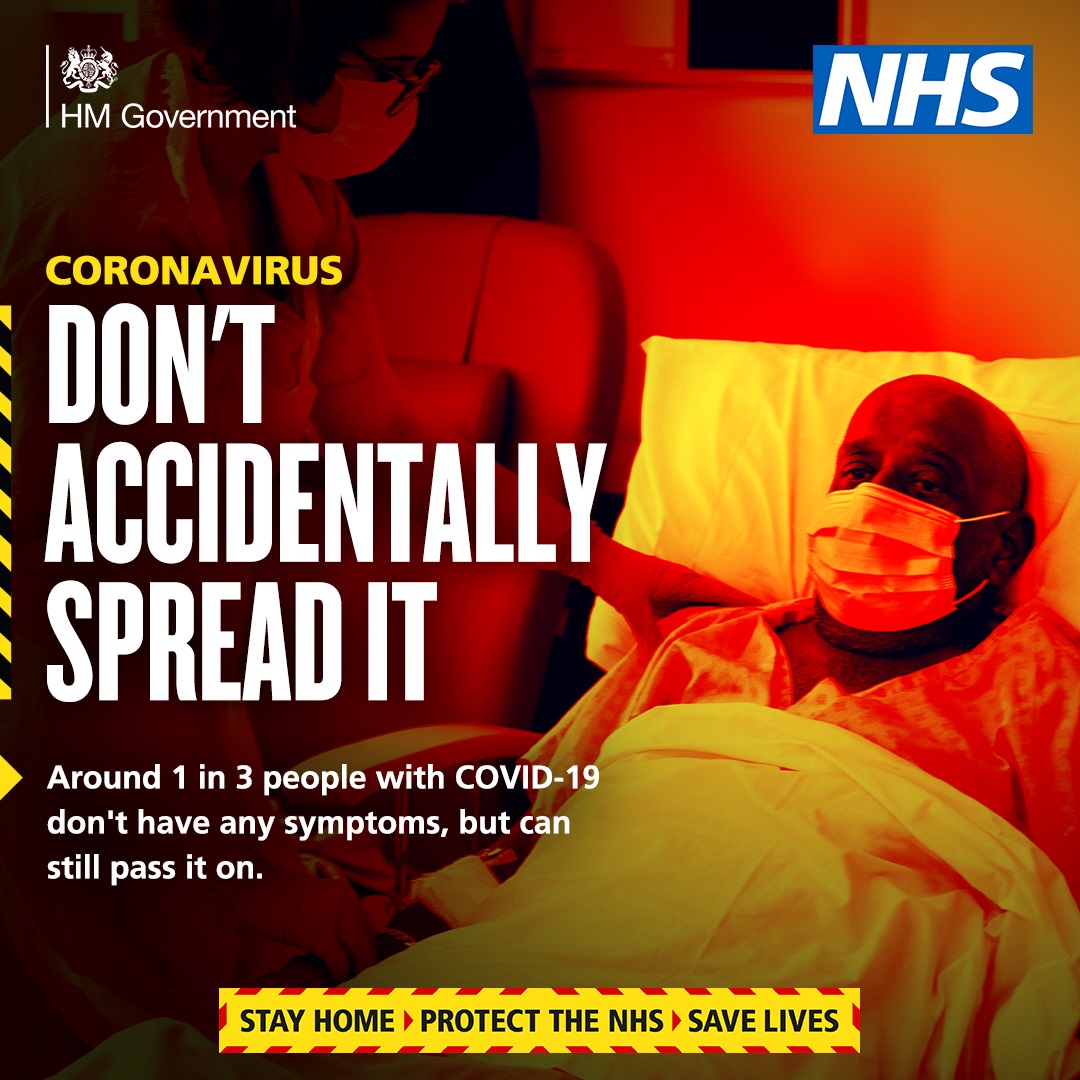 National lockdown in force
Summary: what you can and cannot do during the national lockdown
You must stay at home to protect the NHS and save lives. You should follow this guidance
Clinically extremely vulnerable people
Clinically extremely vulnerable people are advised to stay at home as much as possible, except to go outdoors for exercise or to attend health appointments. New guidance on shielding and protecting people who are clinically extremely vulnerable from COVID-19 here
Health advice
Mental health advice
Our 24/7 mental health helplines with trained advisors are there to help in all regions covered by Oxford Health – this includes Buckinghamshire, Oxfordshire, Swindon, Wiltshire and Bath & North East Somerset.
Oxfordshire & Buckinghamshire adults and young people
Ring NHS 111 and you will speak to an adviser who will direct you to appropriate care and support.
For children and young people (not adults)
Bath and North East Somerset:
Weekdays 9am to 5pm – call 01865 903889
Out of hours and weekends – call 01865 901000
Wiltshire:
Weekdays 9am to 5pm – call 01865 903330
Out of hours and weekends – call 01865 901000
Swindon
Weekdays 9am to 5pm – call 01793 463177
Out of hours and weekends – call 01865 901000
For more mental health advice, see:
Pregnancy advice
If you're pregnant and worried about coronavirus, you can get advice about coronavirus and pregnancy from the Royal College of Obstetricians and Gynaecologists.
Domestic abuse
Find out how to get help if you or someone you know is a victim of domestic abuse. The household isolation instruction as a result of Coronavirus does not apply if you need to leave your home to escape domestic abuse.

Hands. Face. Space. Fresh Air
1 in 3 people who have coronavirus have no symptoms and will be spreading it without realising it. So act like you could have it and don't meet up with others.
Remember – 'Hands. Face. Space. Fresh Air'
hands – wash your hands regularly and for 20 seconds
face – wear a face covering in indoor settings where social distancing may be difficult, and where you will come into contact with people you do not normally meet
space – stay 2 metres apart from people you do not live with where possible, or 1 metre with extra precautions in place (such as wearing face coverings)
Groups of 6 people, or 2 households, are allowed to meet outside in fresh air where the virus disperses more easily
Face mask exemptions
In settings where face coverings are required in England, there are some circumstances, for health, age or equality reasons, where people are not expected to wear face coverings. Please be mindful and respectful of such circumstances, noting that some people are less able to wear face coverings, and that the reasons for this may not be visible to others.
Exemption Cards
Some people may feel more comfortable showing something that says they do not have to wear a face covering.This could be in the form of an exemption card, badge or even a home-made sign.
This is a personal choice and is not necessary in law. Those who have an age, health or disability reason for not wearing a face covering should not be routinely asked to give any written evidence of this. Written evidence includes exemption cards.
Access exemption card templates
Guidance in other languages
Race Equality Foundation has produced a national resource of written and audio translated materials of the guidance on coronavirus and other information to support those with dementia, their families and carers. The materials have been translated into the following languages: Arabic, Bengali, Chinese, Gujarati, Kurdish, Punjabi, Portuguese, Polish, Somali and Urdu.
Diabetes 101 has produced a series of videos of the guidance in which health care professionals discuss the importance of COVID-19 vaccines and diabetes in multiple languages. The videos are available in the following languages: Bengali, Cantonese, Gujarati, Kannada, Malayam, Mandarin, Marathi, Punjabi, Sindhi, Tamil, Urdu and Yoruba.
Briefing for key stakeholders
A regular briefing from the Oxfordshire health and care system to key stakeholders.