Our charity Queen Bethany couldn't Let It Go!'
Dressed as Frozen's Elsa, this 19 year-old is raising smiles and funds for Oxford Health Charity
When Witney nursery practitioner Bethany Didcock decided to put her furlough time to good use and some smiles on the faces of youngsters, she simply couldn't 'Let It Go'.
Now the 19-year-old is spending all her time visiting streets in her home town dressed as the iconic Queen Elsa from the Disney favourite Frozen.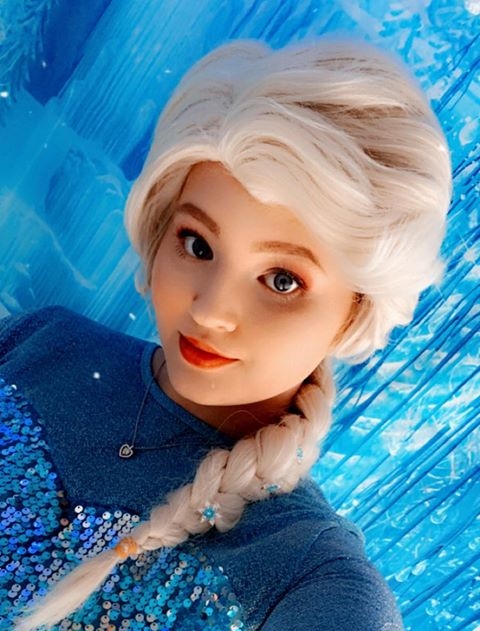 Lighting up the lives of literally hundreds of children since the Covid lockdown started, she's making special appearances on request at a socially acceptable distance and it's all for Oxford Health Charity.
Bethany, who studied at Abingdon and Witney College and usually works at Madley Park Co-operative Nursery, has raised an impressive £650 so far for the charity which supports patients and staff at Oxford Health NHS Foundation Trust.
Her fundraising pot will be spent enhancing experience of patients, carers, families and staff involved in our NHS organisation by funding activities, equipment, projects and patient-focussed support that's not covered in NHS budgets.
Bethany decided to choose Oxford Health Charity because of the superb care her great grandmother received from our nursing team at Witney Community Hospital.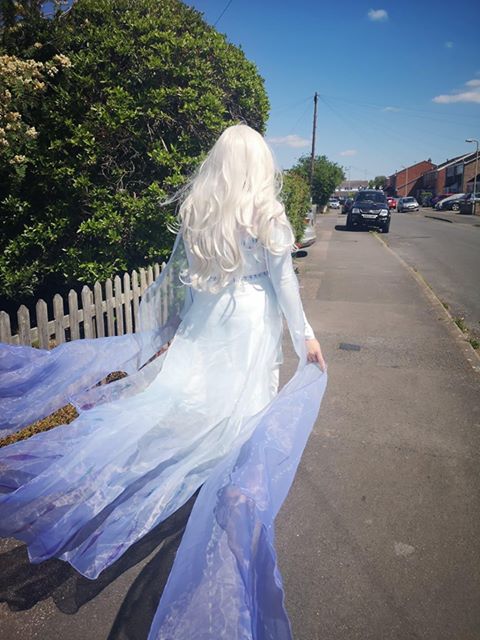 "They were amazing and so kind. The hospital is big part of our community. I also have a relative Molly who is one of Oxford Health's community nurses. I know how hard she and her colleagues work, going into patient's homes during this difficult time. They are under immense pressure and caring for others round the clock."
The demand for her Queen Elsa appearances show no sign of letting up. "I've not really stopped since I got the outfit delivered. I just love doing it. I've made little girls' birthdays by showing up and everyone loves to see me and gives me a wave.
"You won't hear my singing Let It Go though, " she said. "I go around with a little speaker so the children can hear the favourite tracks."
Her efforts have involved her whole family. Her mum Kristie accompanies her on the trips out when she is not working; her brother Joseph and dad Tristan have supported her with donations and all are immensely proud of what she's doing.
"I know I'm raising money for a good cause, but I don't ask people for money. So many people are struggling financially, so that would be unfair. But If they can spare some cash that would be great.
"We are in challenging times and I just wanted to do my bit to show people we think what they are doing is amazing, whilst making people smile at the same time"
To donate to Bethany's appeal please visit https://www.gofundme.com/f/raising-a-smile-in-covid-19-as-queen-elsa
Kerry Rogers, Oxford Health's Director of Corporate Affairs with responsibility for Oxford Health Charity, said: "What Bethany is doing is absolutely marvellous. She's not only making a difference for children, she's also making a difference to our teams and the work they are doing in our communities. Witney and its wonderful people are so incredibly supportive of our organisation. Thank you Bethany, and thank you Witney."
We are sorry you did not find this page helpful
Tell us how we can improve this page