This Sunday the spotlight will shine on an amazing group of NHS professionals and the incredible work they do to support and care for people with mental health conditions.
National Mental Health Nurse Day is held each year on February 21 as a way to thank all those who put their compassion and skills to vital use to support and care for people with mental health issues and help them on their journeys to recovery.
This year, with Covid preventing get-togethers, the day will be celebrated on social media and Oxford Health is proud to be joining in.
You can find out more about the work of Oxford Health's mental health nurses by keeping an eye on Twitter and Facebook and following the hashtag #MHNursesday
Britta Klinck, Oxford Health's deputy director of nursing for mental health, said: "The work done by our mental health nurses has never been more crucial than it is right now and we want to tell people what a fantastic team they are.
"The pandemic has brought great challenges for the NHS and also for ordinary people who find themselves in extraordinary circumstances which can have a real impact on their mental health.
"Mental health doesn't discriminate. Anyone can find themselves in need of care, support or treatment at some point in their life and that's why our nurses are so important.
"One of the main messages of the day is that being a mental health nurse can be incredibly rewarding and, for people looking for a new career, it could be an excellent choice."
Julie Fulea, Senior Matron for Older Adult Mental Health and Interventional Psychiatry, will be keenly following the event on Twitter and sharing her thoughts about the job. She explained: "It will be really good to highlight the ward work and valuable contribution our mental health nurses make to people's lives. And by telling our stories hopefully we can inspire more people to think about joining the profession.
"I originally wanted to be a teacher but a friend made me think about being a nurse and couldn't resist the challenge. I think I made the right choice!  I looked at general nursing and mental health nursing and quickly decided that mental health nursing was for me
"I can't think of any job that gives the variety every day that we have and to be part of people's recovery from ill health is quite a privilege. I am always struck by the small acts of care that can have such a massive impact on the people's recovery and support to their family."
Another who agrees is Hajrah Yousef, Ward Manager at Littlemore Health Centre, who said that the best thing about being a mental health nurse is "The pace and diversity of what you will be dealing with or managing on a day to day basis.
She also has encouraging words for anyone wanting to join the profession: "If it's a challenge your after with the most rewarding job satisfaction then this might be for you. It's for those who have professional curiosity, a desire to know more and push themselves to their optimum performance levels."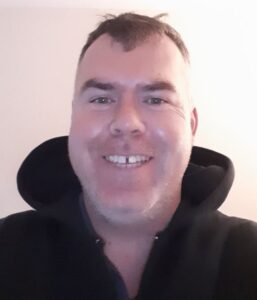 And Brendan Flaherty, a mental health charge nurse, said one of the best things about the job is "Helping individuals recover from serious mental illness, boosting their confidence, giving them hope and being that reliable caring figure.
"For anyone thinking of becoming a mental health nurse I'd say do it! It's an amazing job. You have many opportunities and different roles to take. Always learning new things and meeting lots of amazing people.
"Lots of people that will be good at the job either never really hear about it or may feel intimidated at the prospect. Most mental health nurses felt the same when they started their career."
You can also read about some of our nurses who are making some noise for Mental Health Nurse Day 2021 
We are sorry you did not find this page helpful
Tell us how we can improve this page
Published: 19 February 2021