Procurement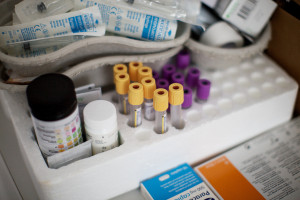 Oxford Health NHS Foundation Trust's procurement department is responsible for the trust's annual non-pay spend in excess of £50 million. We are committed to providing a comprehensive and professional service which will enables trust stakeholders to buy value for money goods and services in a timely and compliant manner.
All public sector organisations are accountable for tax payer's funds and must ensure that they are being spent in a fair, transparent and compliant manner. All trust procurement must comply with statutory procurement regulations including UK and EU procurement guidelines, the trust procurement strategy, trust standing financial instructions and standing orders.
It is trust policy to obtain three competitive quotes in writing for goods and services if the aggregate spend is between £5000 and £25000.
For all purchases between £25,000 and £111,676 formal tender procedures are followed and competitive bids are invited through the trust procurement portal.
For purchases over £111,676 (spend either during the year or cumulative over four years) which are not purchased through the Department of Health,

NHS

, CCS (Crown Commercial Service), regional or local frameworks, the 'European Union directives for Public Procurement' are applicable. The directive mandates that all orders over this threshold must be advertised in the Official Journal of the European Union (OJEU) and a full EU tender process carried out by the Trust procurement department.
Demand Aggregation
Oxford Health NHS Foundation Trust is a strong proponent of 'Demand Aggregation' and works closely with other NHS Trusts and Wider Public Sector Organisations including Crown Commercial Service (CCS) to benefit from economies of scale and the sharing of best practices to maximise savings and improve efficiencies.
Procurement Transparency
To ensure compliance with Department of Health 'Procurement Transparency' directive the trust publishes all tendering opportunities above £25000 through the contract finder website:
https://online.contractsfinder.businesslink.gov.uk
Oxford Health NHS Foundation Trust encourages suppliers from diverse business sectors to bid for trust business. If your organisation is interested in any of the advertised opportunities please register your interest through our online portal:
https://www.nhssourcing.co.uk/OxfordHealthNHSFT/web/login.shtml
Need help?
If you need assistance please contact the sourcing helpdesk at 0800 368 4850 or through:
Registration
Suppliers interested in doing business with Oxford Health NHS Foundation Trust must register their interest through our online tendering portal.
The portal is a secure gateway for formally expressing interest in current opportunities and to communicate electronically with the trusts procurement team. The portal is a free web based tool and will enable registered suppliers to:
View and express interest in current tendering opportunities
Participate in quotation and tendering opportunities
Raise queries regarding PQQ and ITT for Trust Procurement
Receive contract award notifications
Expressions of interest
To view and express interest in any of the Oxford Health's current tendering opportunities please click on the following link:
https://www.nhssourcing.co.uk/OxfordHealthNHSFT/web/login.shtml
All trust opportunities above £25000 are advertised through the contract finder website:
Oxford Health NHS Foundation Trust supports the Small Business Research Initiative – a national programme supported by the Technology Strategy Board that brings innovative solutions to specific public sector needs by engaging a broad range of companies in competitions for ideas that result in development contracts.
SBRI is a health-related initiative which was first launched in 2009 to complement the national programme. It brings together business, health, technology and government partners to deliver a series of competitions for businesses to provide innovative solutions for identified healthcare problems.
For further information please visit www.sbrihealthcare.co.uk
Last updated: 14 August, 2017