Meet the team
Our Team is made up of Peer Tutors (people who have lived experience of mental health challenges) and mental health professionals. The team is ever growing and if you would like to get involved then please do get in contact.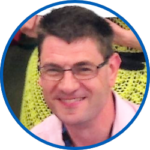 Paul Wells
Acting Head of Recovery College
View Paul's profile

Firstly hello and welcome. My name is Paul Wells and I've been appointed as the Acting Head of Buckinghamshire Recovery College. I am a Registered Mental Health Nurse by training and have extensive experience of working in Acute and Forensic Ward settings, Community Alcohol and Substance Misuse services and community adult mental health services.

I'm really excited and proud to be given this exciting opportunity to share my knowledge experience with students and staff in order to provide a College  setting which will inspire and educate and build  resilience, courage and fortitude.

I am hoping that the college will provide meaningful courses which  will enable, empower and provide hope through empathy, unconditional positive regard and congruence to students.

The college is open to Service Users, carers,  family members and professionals. I hope that the courses available will enable students to develop and  forge a connection within the community setting where they live and re-establish their identity by their strengths, qualities, skills and assets and not be defined by their illness.

Recovery is a journey not a destination and with this in mind I hope that the college will be the guiding compass where students can learn to plan, navigate,  learn and consolidate new and existing tools to help successfully navigate their journey.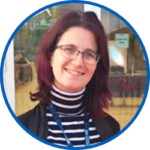 Samantha Baxter
Recovery College Co-Ordinator (Maternity Leave)
View Samantha's profile

I was appointed to join the team as Recovery College Co-Ordinator in November 2016. I have worked within the NHS for nearly 5 years and have been in many different administrative roles before joining the college. My role here is very varied but my main responsibilities are to support the day-to-day running of the college and to work with new and current students to ensure that they get the best from their recovery journey with us.

I am hoping I can draw from my personal and professional experiences to actively develop and facilitate courses that will benefit our students. I am so proud to be apart of such a wonderful team at Buckinghamshire Recovery College and the most rewarding part of my role is seeing the transformations our students and tutors are undertaking each day. Currently on Maternity leave until Oct 2019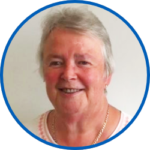 Sue Frankland
Volunteer   
View Sue's profile

Hi, my name is Sue Frankland. I am 68 married with 2 daughters and 5 grandchildren. I have been in the mental health system for around 50 years having spent time in three hospitals.  I was eventually diagnosed with bipolar 2 and have suffered many years of highs and lows, for which I have received excellent care.  Sometimes this was twenty-four hours a day, and for this I am forever thankful to all concerned.

About four years ago, when staying at Centre Parcs, I became very keen at Ceramic Painting.

When I heard of the starting of the Buckinghamshire Recovery College, I offered to be the first volunteer peer tutor with lived experience of bipolar disorder, teaching students in ceramic painting. I took the first group of 14 students in October 2016 before the official launch in January 2017.  Eight of those students became tutors, and most still are. I am also able to teach the basic skills of acrylics painting for beginners and have helped in the Safe Space Group.  I completed the first Train the Trainer course. I was also privileged to have had the opportunity to study and pass the Level 2 Diploma in Mental Health Awareness.
Page last reviewed: 25 June, 2021