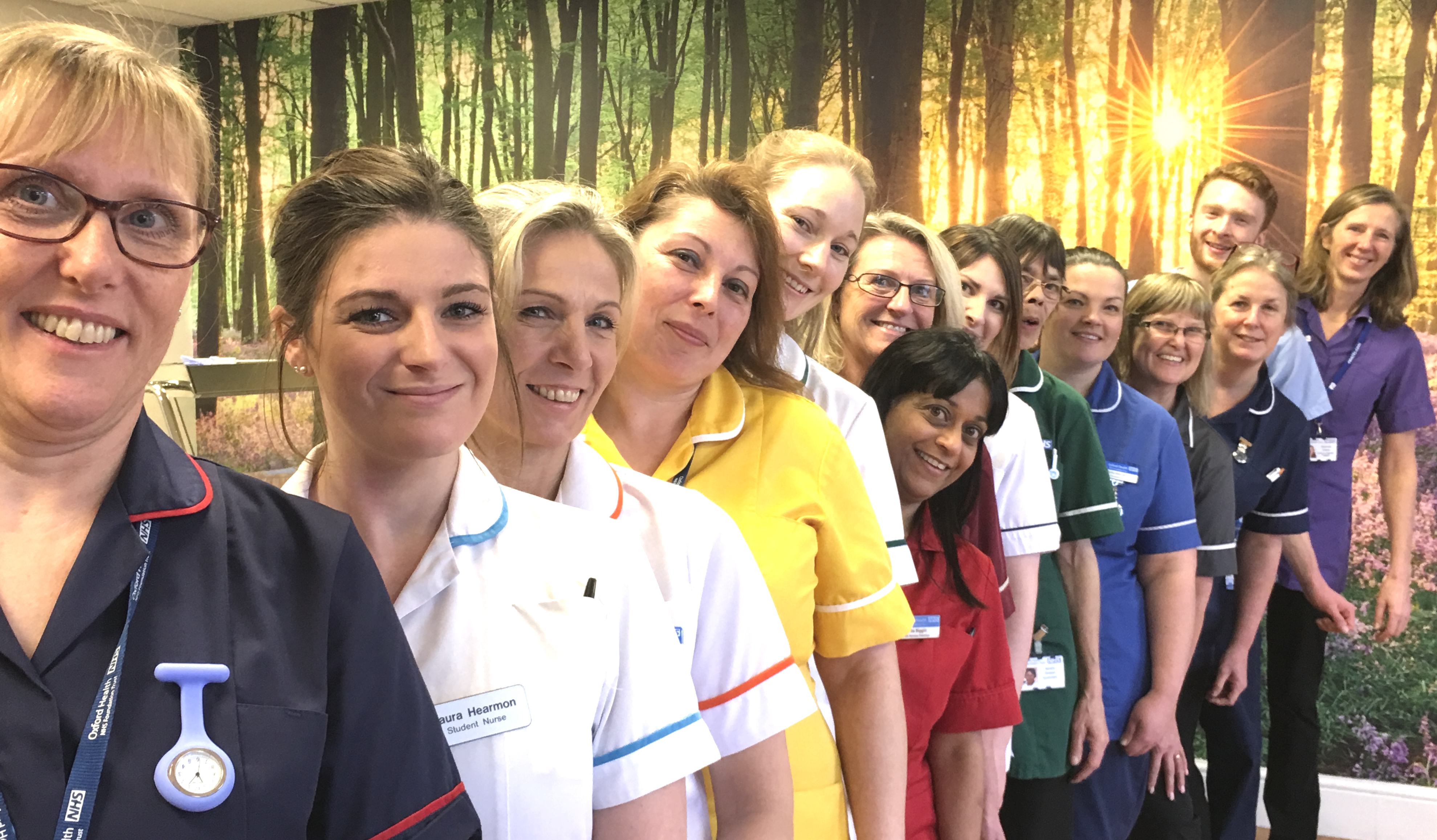 We are a multidisciplinary team that provides specialist inpatient stroke rehabilitation to patients.
Matron: Julie Beardmore
Consultant: Dr Sarah Smith
Ward Manager: Wendy Loving
Deputy Ward Managers: Charlotte Hamai-Welford & Andy Armsby
Clinical Development Nurse: Julia Marren
Highly Specialist Occupational Therapist: Sarah King
Physiotherapy Clinical Lead: Emma Garratt
Speech and Language Therapy Clinical Lead: Susannah Stobart
Nutrition and Dietetics Clinical Leads: Kavita Biggin and Tracy Gaffney
Head Housekeeper: Lyn Kerwood

Please feel welcome to contact any of the team should you have any questions. See our contact us section.
To support staff in the delivery of care please avoid calling at the following times:
Breakfast (7.30-8.30am)
Lunch (noon – 1pm)
Dinner (5.30-6.30pm)
Last updated: 16 July, 2019