Primary Care Library Services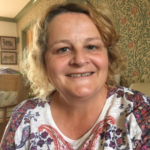 Hello, I am Fiona Sutherland, your local Primary Care Knowledge Specialist.
Area: Oxfordshire
Email: fiona.sutherland@oxfordhealth.nhs.uk
Ask me about
Evidence and literature searches to improve your learning
Accessing e-resources such as databases, ebooks and ejournals
Helping you share knowledge in your team/practice
Using the NHS Knowledge and Library Hub
Using BMJ Best Practice
What I can help with
The Knowledge and Library Hub connects NHS staff and  learners to high quality knowledge and evidence resources. It includes: journals, books and databases; clinical decision support resources including NICE Guidelines and BMJ Best Practice; policy and management information and research literature.
I will find evidence to support your decision making and impact patient care.
These sessions run monthly on the first Monday of the month at 1pm starting. Email Fiona to request MSTeams link:
Overwhelmed by information or not sure how to keep up-to-date? KnowledgeShare provides you with tailored bulletins and notifications of the latest research and publications in your field… Click the green button to sign up.
For access to Electronic Resources for Primary Care you require an OpenAthens Account. Click above to register.
Key Resources for Primary Care
This is an online decision-support tool for use at the point of care.
MAH Complete is the premium health journal collection from the Mark Allen Group. MAH Complete covers the whole health care spectrum including nursing, midwifery, medicine, allied health professions and health economics.
A smart, fast tool to find quality clinical research evidence.
Page last reviewed: 15 September, 2023