Board of Directors
Our Board of Directors, which includes our Chair, seven Non-Executive Directors, the Chief Executive and eight Executive Directors, make decisions about the operational management of the Trust.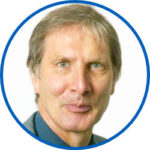 David Walker
Chairman
View David's profile

David Walker was appointed Chair of Oxford Health in April 2019. Prior to this, he served as deputy chair of  Central and North-West London NHS FT since 2011. Previously, he has been a Trustee of the Nuffield Trust, the National Centre for Social Research, a Board member of Places for People, and a council member of the Economic and Social Research Council.

Until 2010 David was Managing Director for Communications and Public Reporting at the Audit Commission. He is a member of council at Royal Holloway University of London and impact assessor for Research Excellence Framework 2022 and is a Fellow of the Academy of Social Sciences.

As a journalist he was a Leader Writer for The Times, Chief Leader Writer for The Independent, Founding Editor of the Guardian's Public Magazine and he has worked as a local government and social policy correspondent. He is the author of several books.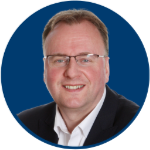 Grant Macdonald
Interim Chief Executive Officer
View Grant's profile

Grant is our interim Chief Executive Officer, in post from July 2023. Previously he was the Executive Managing Director for Mental Health, Learning Disabilities and Autism since March 2022. An exceptional leader with 19 years board level experience, Grant's NHS career spans 35 years and he remains a registered mental health nurse. He has worked in the region before, previously as Executive Nurse and Chief Operating Officer (COO) at Berkshire Healthcare before joining Central & North-West London NHS Foundation Trust as Executive Director of Strategy & Workforce. Before joining Oxford Health he was COO at Southern Health.
Amélie Bages*
Executive Director of Strategy and Partnerships
*non voting member
View Amélie's profile

Amélie Bages joined Oxford Health as Director of Strategy and Partnerships on April 25, 2022

She was previously Head of Mental Health for NHS England, a position held for more than three years in which she oversaw the finance, planning, strategy, performance, delivery, and equalities work for the National Mental Health Programme. This covered government spending reviews, leading on business cases and negotiations, integrated care systems and operating model development work.

In 2019, she led the development of the NHS Long Term Plan for mental health, securing an additional £2.3bn funding for mental health services across England.
Most recently, as part of the National Mental Health Senior Leadership Team, she worked closely with the Department of Health and Social Care to secure an additional £500m of funding for mental health services in 2021/22 to address the immediate impact of Covid-19, as published in the Government's Covid-19 Mental Health and Wellbeing Recovery Action Plan.

Her work with large acute trusts in London including the Royal Free presented her with opportunities to see first-hand the benefits of embedding research and innovation in the delivery of care and also as part of a wider organisational transformation approach.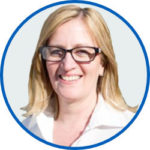 Marie Crofts
Chief Nurse
View Marie's profile

Marie has been a nurse for over 30 years and a senior manager with provider and commissioning organisations. She has also worked at a regional level, implementing evidence-based practice and working with carers to influence change. Her experience covers both mental health and community physical health services.

Marie joined Oxford Health as Chief Nurse on 3 June 2019.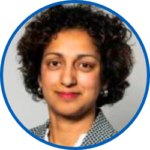 Charmaine De Souza
Chief People Officer
View Charmaine's profile

Charmaine joined Oxford Health by taking-up the new role of Chief People Officer, replacing  Mark Warner who acted as Interim Human Resources Director. Prior to this she was at the Greater London Authority, the capital's unique devolved governance body which supports the Mayor of London and London Assembly.

At the GLA, Charmaine has responsibility for leading a high quality, effective and responsive department taking overall leadership on all HR and organisational development issues and oversight of leading key projects and people related activity across the authority. She also led on the design and delivery of the Mayor's flagship talent programme for women across the GLA Group – Our Time – which encourages the progression of women into senior leadership roles to support the ambition to reduce the gender pay gap. Charmaine has worked across a range of organisations in the public sector, starting her career as a graduate trainee at the BBC where she qualified as an HR professional.

Charmaine holds a MSc in Organisational Behaviour from Birkbeck College and is a member of the Chartered Institute of Personnel Development (CIPD).
Dr Karl Marlowe
Chief Medical Officer
View Karl's profile

Dr Marlowe joined Oxford Health as the new Chief Medical Officer on 10th May 2021. Karl was the CMO at Southern Health NHS Foundation Trust where, since April 2018, he was responsible for the clinical leadership of 6,000 staff across more than 300 sites – including five community hospitals – and a £320m budget. During this time, he had worked alongside our CEO Dr Nick Broughton and saw Southern Health experience a shift in culture, transforming it from a trust requiring improvement to one rated as 'good' by the Care Quality Commission.

A consultant psychiatrist, Karl's extensive training has taken in Liverpool Medical School, Barts and The Royal London, Maudsley Hospital and Guys and St Thomas Hospitals. He holds post-graduate qualifications from UCL, the Institute of Psychiatry and Oxford's Said Business School. He has previously been clinical director of adult mental health at East London NHS Foundation Trust and continues to chair the Social Interest Group, a non-profit organisation set up to enrich and extend opportunities for people facing social and health exclusion.

He is also passionate about climate change and at Southern Health worked hard to raise the profile of the need to reduce air pollution. He also led on embedding a quality improvement methodology across the Trust.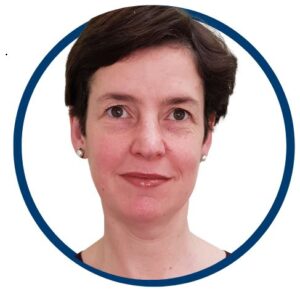 Heather Smith
Director of Finance
View Heather's profile

Heather Smith joined Oxford Health in 2022 from the Department for the Environment, Food and Rural Affairs where she had also been Chief Finance Officer.

Before joining DEFRA – a £6 billion public sector group – in 2018, Heather had worked in senior civil service Finance and Policy roles in HM Revenue & Customs and in the Department for Business Innovation & Skills.  Before that Heather worked at HM Treasury, the World Bank and for Arthur Andersen and Deloitte & Touche.

At Oxford Health, Heather is responsible for the operational, strategic financial and commercial leadership of the Trust.  This means contributing to the development of Integrated Care System financial strategies, enabling transformation of clinical services and models of care to use resources more efficiently and effectively, and supporting the Trust's journey to becoming an outstanding provider of patient care.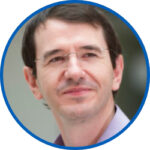 Dr Ben Riley
Executive Managing Director for Community,
Primary and Dental Care

View Ben's profile

Dr Ben Riley was appointed to the newly created role of Managing Director of Primary and Community Care Services in April 2020 to enable better working across community, primary, social care, and third sector partners, in order to improve services and the health of the communities in Oxfordshire.

Before joining the Trust, Ben's experience includes the role of Chief Clinical Officer and Chair at OxFed, the GP federation for Oxford City. He was a GP Partner at Oxford's 19 Beaumont Street Surgery for eight years, where he was an Oxford University College Doctor and the lead doctor for a care home that included patients with complex healthcare needs and dementia. He was also joint Clinical Director of the Healthier Oxford City Primary Care Network (PCN) and has previously worked as a GP in Faringdon and Leighton Buzzard.

Ben has held leadership roles at national level. In 2012, he received a commendation from the Royal College of General Practitioners for outstanding contributions to the discipline of general practice and primary care and is a Fellow of the Royal College. As Medical Director of Curriculum and GP Education from 2012 to 2019, Ben led the national team that updated the GMC-approved curriculum for GP training, which was adopted in GP training programmes throughout the UK. Before this he led the RCGP's national e-learning programme, co-authored several national strategy documents and produced over 250 educational resources and publications for the NHS workforce. He was a trustee of Lymphoma Action, a leading national charity for people with lymphatic cancer, from 2012 to 2018.

At Oxford Health, Ben leads the Primary, Community and Dental Directorate with over 2000 staff who provide a wide range of health care services for people of all ages across Oxfordshire. This includes services for children, young people and vulnerable families; urgent and emergency care; community rehabilitation wards, community nursing and therapies, and a wide range of planned care services. He also heads up the Trust's community vaccination services and dentistry teams.
Kerry Rogers*
Director of Corporate Affairs and Company Secretary
View Kerry's profile

Kerry joined the Board of Directors as a non-voting executive director and Company Secretary on 1 September 2015. Kerry has more than 20 years' board level experience and held director roles in the NHS prior to coming to Oxford Health; most recently with Sherwood Forest Hospitals NHS Foundation Trust in the Midlands. Until 2010, Kerry was a lay member for the Nursing and Midwifery Council and on the Business Planning and Governance Committee. She is currently a trustee for Age UK Oxfordshire and Board member of The Hill, an organisation which works with NHS trusts, universities, digital developers, innovators and investors to promote and encourage commercial and impactful technological solutions to problems in health and care.

With over 20 years' experience in business and finance in both public and private sectors, Kerry champions good governance, and in her Company Secretary role provides the essential interface between our Board and all stakeholders. Prior to joining the NHS in 2005, her early public sector career was as an Inspector of Taxes. She then went on to be a Finance Director and Company Secretary in the private sector, for an IT professional services company contributing to the strategic direction and operational excellence of the business.

*Non-voting board member
Professor David M Clark
Non-Executive Director
View David's profile

David M Clark is Emeritus Professor of Experimental Psychology at the University of Oxford. He is well-known for his pioneering work on the understanding and psychological treatment of anxiety disorders: especially panic disorder, social anxiety disorder, health anxiety and PTSD.

Recently, he has also focused on how to disseminate effective psychological treatments within healthcare systems and is one of the architects of the English Improving Access to Psychological Therapies (IAPT) programme (recently renamed as NHS Talking Therapies for Anxiety and Depression).

He is a Fellow of the British Academy, the UK Academies of Medical Sciences and Social Sciences, the British Association of Behavioural Psychotherapies, and the Association for Psychological Science (USA). Honours include a CBE for contributions to mental health and Distinguished Scientist / Lifetime Achievement Awards from the British, Canadian and American Psychological Associations. The latter described his work as "pure genius with a real-world application".

Geraldine Cumberbatch
Non-Executive Director
View Geraldine's profile

Geraldine joined Oxford Health as a non-executive director on April 1, 2022. A solicitor with experience in private practice and in-house, she is a pragmatic, inclusive and people­ oriented person with broad experience and expertise in advising businesses, individuals and local authorities ,and providing practical guidance to charities. She also has a wealth of experience in strategy, establishing financial governance and managing assets.

She plans to use her experience and transferable skills gained elsewhere to the benefit of the OHFT board.
Chris Hurst
Non-Executive Director
View Chris' profile

Chris was appointed in April 2017 and is a consultant and executive coach with 25 years' board experience, working in both executive and non-executive roles.

He is a chartered accountant and has worked in the banking and technology sectors, in local and national government and as a Deputy CEO in the NHS.

He is a Board Trustee of the Healthcare Financial Management Association (HFMA) and a non-executive director of a small digital development company.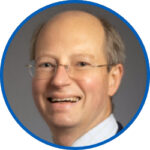 Sir Philip Rutnam
Non-Executive Director
View Sir Philip's profile

Sir Philip Rutnam was appointed to the Board on January 1, 2022.

A distinguished former civil servant, Sir Philip was a Permanent Secretary for eight years, first at the Department for Transport from 2012-17 and then at the Home Office from 2017-20.

He has also worked outside the Civil Service in investment banking in Hong Kong, and as one of the senior members of the team that created Ofcom, later serving on the Ofcom Board.

He was Disability Champion for the Civil Service from 2015-20 and he was appointed Knight Commander of the Order of the Bath in the 2018 New Year Honours for public service. He will become Chair of the National Churches Trust later in 2022.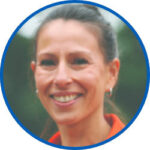 Mohinder Sawhney
Non-Executive Director
View Mohinder's profile

Mohinder Sawhney, was appointed a Non-Executive Director in January 2021. A senior adviser to international companies and non-profit organisations, Mohinder is an economist who has extensive experience advising organisations large and small, including the World Bank, the Department for International Development, Diabetes UK, Hampshire County Council, and the Bank of England.

Mohinder, whose name is sometimes abbreviated to 'Mindy', is a speaker of Croatian, who has worked extensively in former Yugoslavia. In 2020 she completed her final third term as Chair of Revitalise, a charity providing respite breaks for disabled people and carers.

Prof Sir Rick Trainor
Non-Executive Director
View Sir Rick's profile

Sir Rick joined Oxford Health as a non-executive director on April 1, 2022. He has been the rector of Exeter College at the University of Oxford since 2014 and was previous head of two other universities, Greenwich and King's College London (KCL).

He brings substantial senior leadership expertise, particularly in higher education and extensive experience in fostering academic-clinical links evidenced by his time as a board member of King's Health Partners, the academic health sciences centre linking KCL with three NHS trusts.

He has wide-ranging boardroom experience having served on governing or advisory boards of the Museum of London, the Royal Academy of Music and the Francis Crick Institute. He is a former president of Universities UK and a former chair of Oxford's Conference of Colleges and is currently a Pro-Vice­Chancellor (without portfolio) of Oxford University.

Sir Rick believes he can help Oxford Health deal with the many social, economic, cultural and political factors that an organisation responsible for mental and community services has to take into account.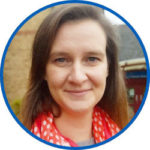 Lucy Weston
Non-Executive Director
View Lucy's profile

Lucy was appointed as an Associate Non-Executive Director in September 2017 and became a Non-Executive Director in March 2019. She is a chartered accountant who has spent most of her career in the private and charity sectors.

She is a Non Executive Director (Vice Chair) of Soha Housing.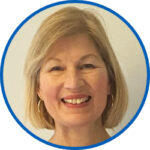 Andrea Young
Non-Executive Director
View Andrea's profile

Andrea was appointed to the board on January 1, 2022. She has had a long and distinguished career in the NHS and was the former chief executive of North Bristol NHS Trust until she retired in 2020. Andrea started her career in 1977 as a student nurse and subsequently trained and practised as a midwife.

Before joining NBT, she worked nationally and regionally across a wide range of public health and health commissioning roles. At Bristol she oversaw a range of achievements, including leading the move into the multi-award winning, state-of-the-art Southmead hospital in 2014 and in 2019 the trust being recognised by the Care Quality Commission as "Good" overall with "Outstanding" care and leadership.

Andrea is also a governing board member at the University of West of England. She is an accredited coach/mentor working independently and as an Associate with Tricordant. She lives in Oxford with her husband.
We are sorry you did not find this page helpful
Tell us how we can improve this page
Page last reviewed: 5 September, 2023