Board of Directors
David Walker
Chairman
David Walker was appointed Chairman of Oxford Health in 2019.
Prior to this he served on the Board of Central and North West London NHS FT since 2011.
David has extensive NHS experience, including recent work on transformation plans for three Sustainability Transformation Plan areas and representing his trust in forums with national NHS bodies.
Previously, he has been a trustee of the Nuffield Trust, the National Centre for Social Research, a Board member of social landlord Places for People and a council member of the Economic and Social Research Council.
Until 2010 David was Managing Director responsible for Communications and Public Reporting at the Audit Commission.
As a journalist he was a leader writer for The Times, chief leader writer for The Independent, founding editor of the Guardian's Public Magazine and he has worked as a local government and social policy correspondent.
He is the author of several books and is currently the chair of the Understanding Society (the UK household longitudinal study) and a contributing editor of the Guardian's Public Leaders Network.
Stuart Bell CBE
Chief Executive
Stuart Bell was appointed Chief Executive Officer of Oxford Health NHS Foundation Trust on 1 October 2012.
Stuart was previously the Chief Executive Officer of South London and Maudsley NHS Foundation Trust (SLaM) and was in post for 13 years. He has 30 years' NHS experience. Before working at SLaM, Stuart was Chief Executive of Thameslink NHS Trust and Lewisham and Guy's Mental Health NHS Trust.
Earlier in his career he worked at Charing Cross and Whittington hospitals before moving to the South West Thames Regional Health Authority in 1990. Stuart was instrumental in the development of King's Health Partners in London – one of the academic health sciences centres with a major mental health involvement – prior to joining the Trust.
In 2008 Stuart was awarded a CBE for services to the NHS and he is an Honorary Fellow of King's College London and an Honorary Fellow of the Royal College of Psychiatrists. Stuart is also the Chairman of the Picker Institute (Europe).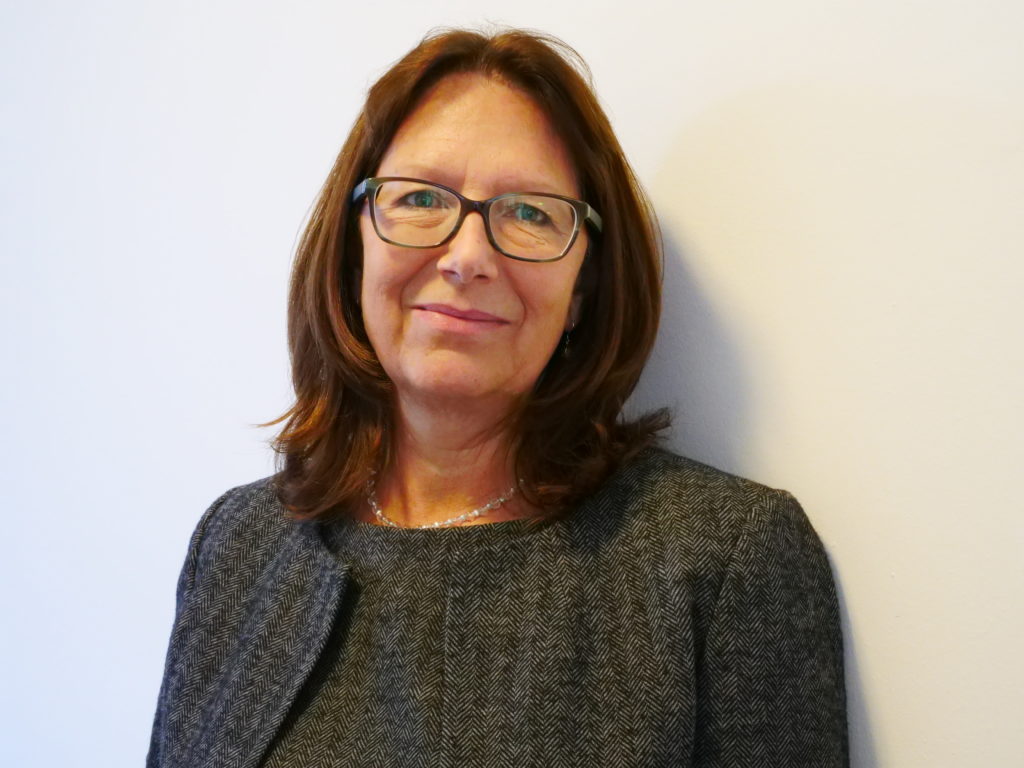 Debbie Richards
Managing Director of Mental Health and Learning Disabilities Service
Debbie was appointed to a new board level role to lead mental health and learning disability services in July 2019, reflective of the approach to more joined up 'integrated' care across health and social care systems in Oxfordshire, Buckinghamshire, Bath & North East Somerset, Swindon and Wiltshire.
In this role Debbie helps in the delivery of the NHS Long Term Plan, building on discussions with key partners, including Oxfordshire and Buckinghamshire Clinical Commissioning Groups (CCGs).
Originally a trained mental health social worker, Debbie has more than 20 years' senior level experience in clinical service delivery, commissioning and transformation across health and social care.
She joined Oxford Health from Buckinghamshire Clinical Commissioning Group where she was director of commissioning and delivery. She studied at Oxford's Wolfson College where she obtained her masters.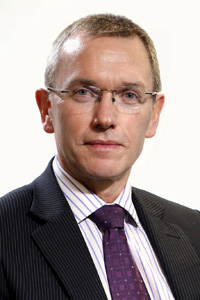 Mike McEnaney
Director of Finance
Mike commenced his financial management career in consumer goods with Hoover adding multinational experience gained in the oil and consumer lubricants sector with Burmah Castrol.
He has substantial experience at the executive level gained as Finance Director of Honda's UK manufacturing operations, Avis's UK car rental business and a private equity backed global business.
Together with the financial experience gained in manufacturing and commercial organisations, he has experience of managing IT and HR.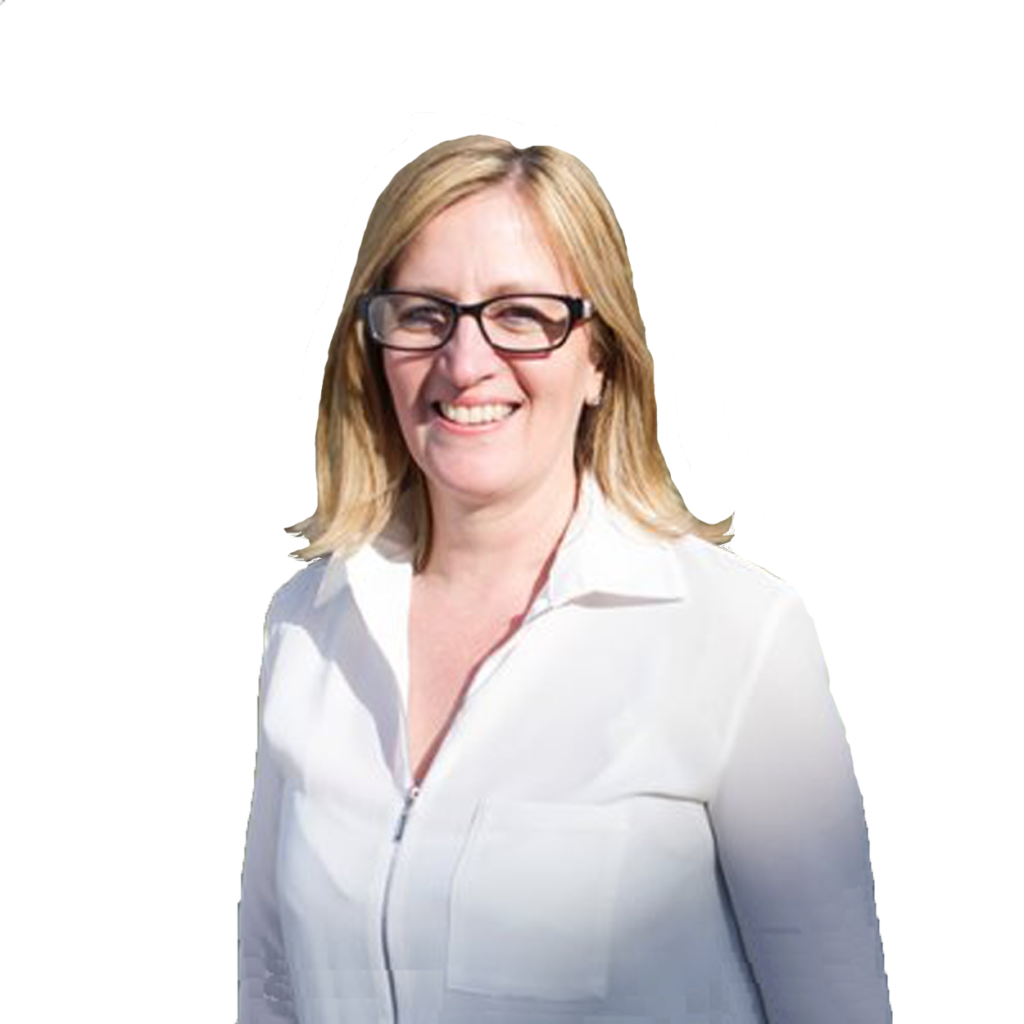 Marie Crofts
Chief Nurse
Marie has been a nurse for over 30 years and a senior manager with provider and commissioning organisations.
She has also worked at a regional level, implementing evidence-based practice and working with carers to influence change.
Her experience covers both mental health and community physical health services.
She has been Director of Nursing in a mental health and learning disability organisation – 2gether NHS Foundation Trust and most recently was Director of Mental Health at Birmingham Women's and Children's NHS Foundation Trust. Marie joined Oxford Health on June 3 2019.
Mark Hancock
Medical Director
Dr Mark Hancock has worked with Oxford Health in a number of roles since 1999, and he was appointed the Medical Director in April 2016.
He has previously been the Deputy Medical Director, since May 2013. In recent years, he has been psychiatric lead for medium secure services (2013-14) and associate clinical director for forensic services (2011-2013).
Mark is Trust lead for Clinical Risk Assessment and Management, the Trust's Caldicott Guardian and Chief Clinical Information Officer.
He completed the Nye Bevan programme with the NHS Leadership Academy in 2014.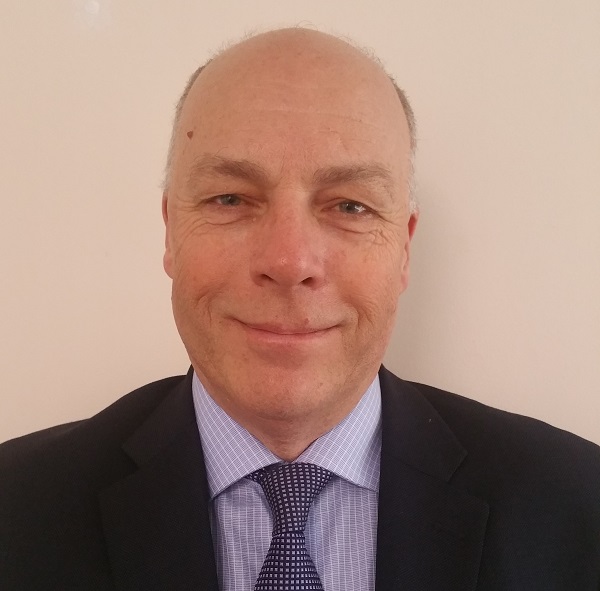 Tim Boylin
Director of Human Resources
Tim Boylin graduated in Law from Leeds University in 1983 before joining the Dowty Group of companies as a personnel officer.
He spent 15 years in progressively more senior HR roles in the aerospace and defence sector with Dowty and TI Group, including a five year period based in Toronto leading the HR function for Canadian subsidiaries.
He moved into the utilities sector in 1998 and has held operational and corporate HR director roles in Thames Water and EDF Energy.
In addition to the full range of HR responsibilities, Tim has been chairman of two large boards of pension trustees. He also has significant merger and acquisition experience, and has led on Health, Safety and Sustainability and is a champion of equality and diversity.
Tim joined the NHS in November 2016 and joined the Board of Directors of Oxford Health in January 2018.
Martyn Ward
Director of Strategy and Performance
Martyn joined the NHS in September 2016 and was appointed to the Board of Directors as Director of Strategy & Performance in January 2018, and the Trust's Chief Information Officer in July 2018.
As an engineer with a background primarily in IT and information, Martyn has 27 years' public service experience and has served in the Royal Air Force, Thames Valley Police and most recently, at Oxfordshire County Council, where he led IT Services from 2012.
During his time at Oxfordshire County Council, Martyn played a key role in securing the investment required to improve broadband throughout rural Oxfordshire and was a member of the joint board that was setup with BT to oversee delivery.
Martyn brings significant experience of leading organisational change and transformation and is particularly focused on the development of integrated services with both private and public sector partners.
He has recently completed the director programme at the NHS Leadership Academy, in addition to previous training courses hosted by the Ashridge Business School and the Office of Public Management.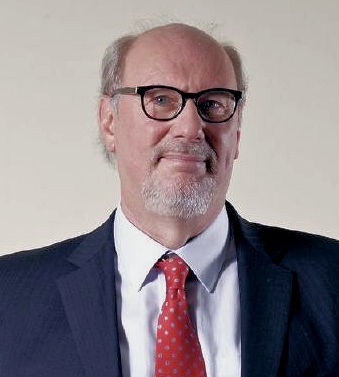 Chris Hurst
Non-Executive Director
Chris was appointed in April 2017 and is a consultant and executive coach with 25 years' board experience, working in both executive and non-executive roles.
He is a chartered accountant and has worked in the banking and technology sectors, in local and national government and as a Deputy CEO in the NHS.
He is a Board Trustee of the Healthcare Financial Management Association (HFMA) and a non-executive director of a small digital development company.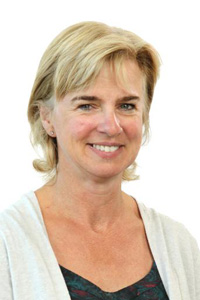 Professor Sue Dopson
Non-Executive Director
Sue is Rhodes Trust Professor of Organisational Behaviour and Faculty Dean at Saïd Business School.
She is also Fellow of Green Templeton College, Oxford, and Visiting Professor at the University of Alberta, Canada. She is a noted specialist on the personal and organisational dimensions of leadership and transformational change, especially in the public and healthcare sectors.
Sue teaches on the Oxford Advanced Management and Leadership Programme, the Oxford Strategic Leadership Programme, and Consulting and Coaching for Change. She has worked closely with organisations ranging from the UK Department of Health to Roche Pharmaceuticals.
As a founding director and current member of the Oxford Health Care Management Institute, she is involved in the development of courses for the NHS.
Sir Jonathan Asbridge
Non-Executive Director
Sir Jonathan was appointed Non-Executive Director on 1 July 2014. He was the first president of the UK's Nursing and Midwifery Council.
From early experiences as a St John Ambulance cadet in Cardiff, he went on to become a state registered nurse at St Thomas' Hospital, London. After a career in nursing at Singleton Hospital, he moved to Addenbrooke's Hospital, becoming General Manager, then Director of Clinical Care services.
He later became Chief Nurse at Barts and the Royal London Hospitals. In 2003 he was appointed National Patient Champion for A&E Experience at the NHS Modernisation Agency. He has also worked at Llandough Hospital and the John Radcliffe Hospital in Oxford.
Sir Jonathan is a member of the Royal College of Nursing, Amnesty International, and the Standing Nursing and Midwifery Advisory Committee.
He is a trustee of the Nurses Welfare Service and Senior Nursing Editor for the Journal of Clinical Evaluation in Practice. In June 2006 he was knighted in the Queen's Birthday Honours List.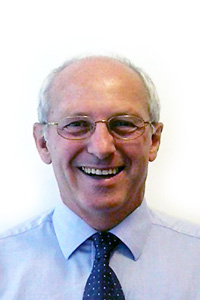 Sir John Allison KCB CBE
Non-Executive Director
Sir John was appointed to the Board on 1 April 2015, having previously been appointed Associate* Non-Executive Director from 1 October 2014.
He had a long distinguished career with the Royal Air Force, retiring with the rank of Air Chief Marshal. Subsequently he was a Director of Jaguar Racing Ltd and then a Project Director for Rolls Royce Plc.
He was also a member of the Criminal Injuries Compensation Appeals Tribunal for 13 years. Sir John was elected President of Europe Air Sports in 2004 and served for 5 years. He was President of the Light Aircraft Association from 2006 to 2015.
Sir John is a Knight Commander of the Order of the Bath and a Commander of the Order of the British Empire. Between December 2005, and March 2013 he served as Gentleman Usher to the Sword of State; the officer of the British Royal Household responsible for bearing the Sword of State on ceremonial occasions.
*Non-voting member while an Associate Non-Executive Director
Lucy Weston
Non-Executive Director
Lucy was appointed as an Associate Non-Executive Director in September 2017 and became a Non-Executive Director in March 2019. She is a chartered accountant who has spent most of her career in the private and charity sectors. She is a Non Executive Director (Vice Chair) of Soha Housing and a Governor of Oxford Brookes University.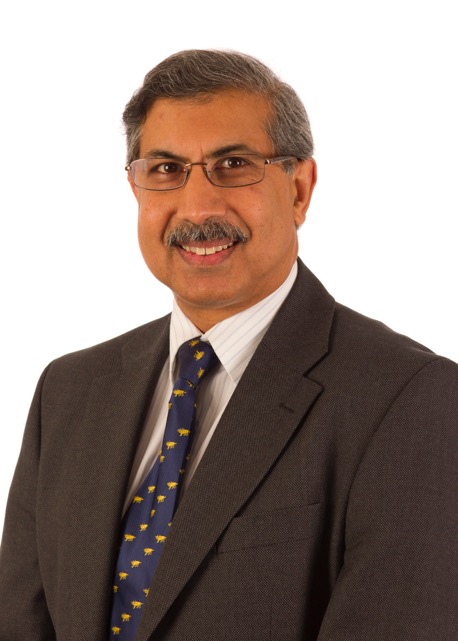 Dr Aroop Mozumder
Non-Executive Director
Aroop was appointed a Non-Executive Director on 1 September 2017. After qualifying in medicine from Charing Cross Hospital he initially trained in General Practice in the NHS and then spent a couple of years working for Save the Children in famine relief in Africa.
Aroop has since then had a long career in the Royal Air Force, including being the Inspector General of Defence Medicine, retiring as Director General Medical Services in the rank of Air Vice-Marshal. In the Queens' Birthday Honours List in 2015 he was awarded a Companion of the Order of the Bath.
Currently he works as a Research Fellow at Harris Manchester College Oxford University, is a National Adviser to the Care Quality Commission and is the Academic Dean of the Society of Apothecaries in London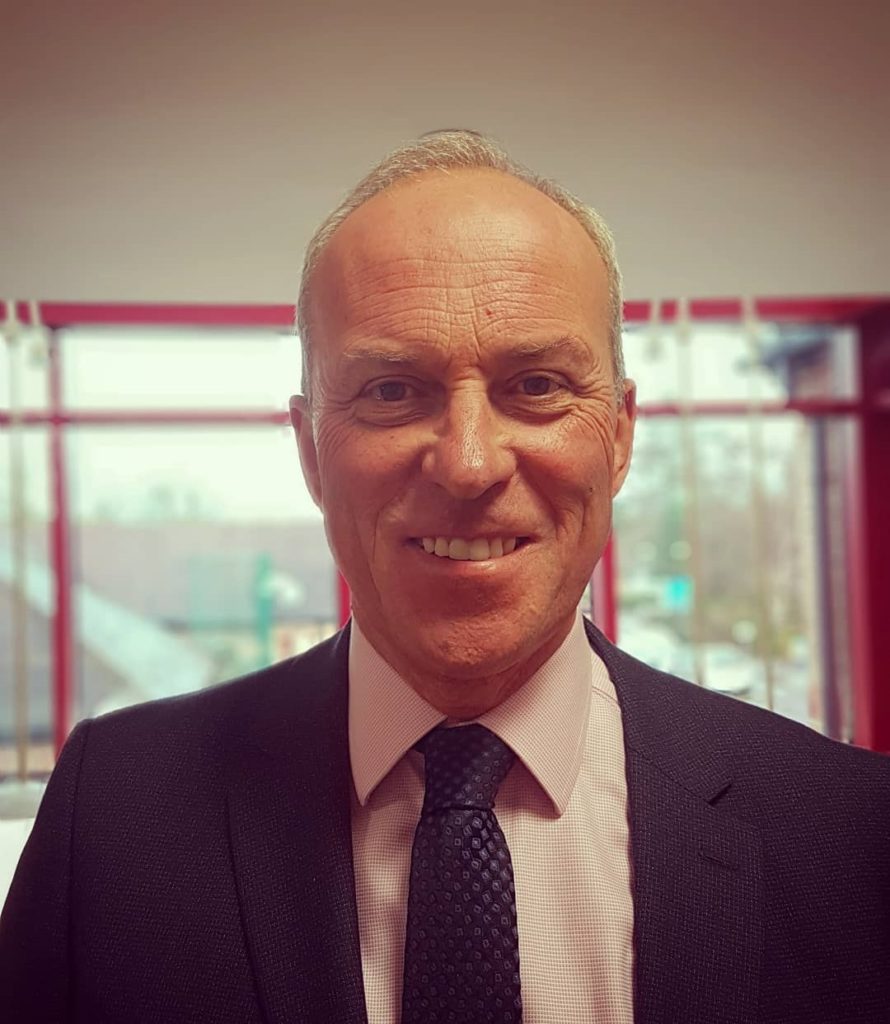 Bernard Galton
Non-Executive Director
Bernard had a long and successful Civil Service career and retired in 2014 from his role as Director General in the Welsh government. He has 15 years executive board experience, and has also been a Non Executive Director in both an NHS Foundation Trust and a private sector joint venture company.
He led a large corporate services department and was Head of Profession for Human Resources and Organisation Development across all public service bodies in Wales, and responsible for complex multi-million pound contracts with key private sector suppliers across ICT, property and facilities management and learning and development. He is also a Chartered Fellow of the Chartered Institute of Personnel and Development.
He also worked at the highest level in NHS Wales gaining an in depth understanding of the key strategic issues facing health and social care services and the professional and operational challenges facing clinical leaders.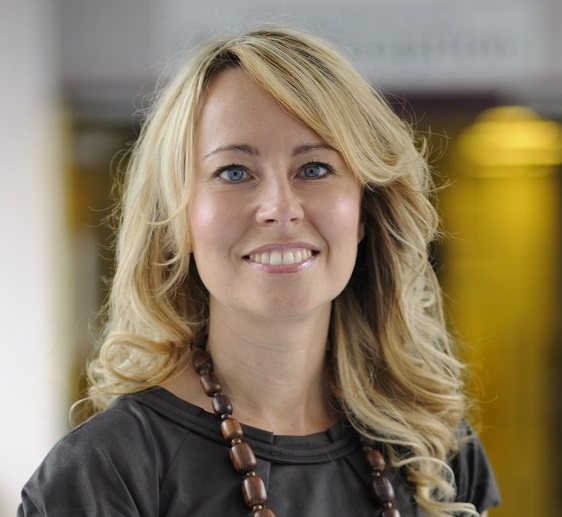 Kerry Rogers
Director of Corporate Affairs and Company Secretary
Kerry Rogers joined the Board of Directors* as Director of Corporate Affairs and Company Secretary on 1 September 2015.
Kerry has held Director level roles in the NHS prior to coming to Oxford Health NHSFT, most recently with Sherwood Forest Hospitals NHS Foundation Trust in the Midlands.
With over 20 years' experience in business and finance in both public and private sectors, Kerry champions good governance and in her company secretary role provides the essential interface between our Board and all of our stakeholders.
Prior to joining the NHS in 2005, her early public sector career was as an Inspector of Taxes. She then went on to be a finance director and company secretary in the private sector, contributing to the strategic direction and operational excellence of businesses.
*Non-voting member
Last updated: 7 January, 2020