Board of Directors
Our Board of Directors, which includes our Chair, seven Non-Executive Directors, the Chief Executive and eight Executive Directors, make decisions about the operational management of the Trust.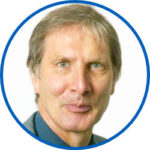 David Walker
Chairman
View David's profile

David Walker was appointed Chairman of Oxford Health in 2019.

Prior to this he served on the Board of Central and North West London NHS FT since 2011.

David has extensive NHS experience, including recent work on transformation plans for three Sustainability Transformation Plan areas and representing his trust in forums with national NHS bodies.

Previously, he has been a trustee of the Nuffield Trust, the National Centre for Social Research, a Board member of social landlord Places for People and a council member of the Economic and Social Research Council.

Until 2010 David was Managing Director responsible for Communications and Public Reporting at the Audit Commission.

As a journalist he was a leader writer for The Times, chief leader writer for The Independent, founding editor of the Guardian's Public Magazine and he has worked as a local government and social policy correspondent.

He is the author of several books and is currently a member of council at Royal Holloway, University of London.
Dr Nick Broughton
Chief Executive
View Nick's profile

Nick was appointed Chief Executive Officer of Oxford Health NHS Foundation Trust on June 15, 2020.

He brings a wealth of experience to Oxford Health, having joined the Trust from Southern Health NHS Foundation Trust, where he lead the organisation from a Care Quality Commission (CQC) rating of 'Requires Improvement' in 2017 to 'Good' in January 2020.

Prior to that Nick was chief executive of Somerset Partnership NHS Foundation Trust.

As a consultant psychiatrist for more than 20 years specialising in forensic psychiatry, he has held medical and clinical director roles, and a variety of other managerial positions, including as a director of Imperial College Healthcare Partners. He obtained his medical degree from Cambridge and completed his training at St. Thomas' Hospital, London.
Amélie Bages*
Director of Strategy and Partnerships
*non voting member
View Amélie's profile

Amélie Bages joined Oxford Health as Director of Strategy and Partnerships on April 25, 2022

She was previously Head of Mental Health for NHS England, a position held for more than three years in which she oversaw the finance, planning, strategy, performance, delivery, and equalities work for the National Mental Health Programme. This covered government spending reviews, leading on business cases and negotiations, integrated care systems and operating model development work.

In 2019, she led the development of the NHS Long Term Plan for mental health, securing an additional £2.3bn funding for mental health services across England.
Most recently, as part of the National Mental Health Senior Leadership Team, she worked closely with the Department of Health and Social Care to secure an additional £500m of funding for mental health services in 2021/22 to address the immediate impact of Covid-19, as published in the Government's Covid-19 Mental Health and Wellbeing Recovery Action Plan.

Her work with large acute trusts in London including the Royal Free presented her with opportunities to see first-hand the benefits of embedding research and innovation in the delivery of care and also as part of a wider organisational transformation approach.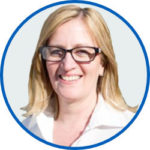 Marie Crofts
Chief Nurse
View Marie's profile

Marie has been a nurse for over 30 years and a senior manager with provider and commissioning organisations.

She has also worked at a regional level, implementing evidence-based practice and working with carers to influence change.

Her experience covers both mental health and community physical health services.

She has been Director of Nursing in a mental health and learning disability organisation – 2gether NHS Foundation Trust and most recently was Director of Mental Health at Birmingham Women's and Children's NHS Foundation Trust. Marie joined Oxford Health on June 3, 2019.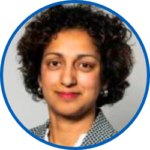 Charmaine De Souza
Chief People Officer
View Charmaine's profile

Charmaine De Souza joined Oxford Health as Chief People Office on October 4, 2021.

Prior to her arrival she was HR Director at Greater London Authority, the capital's unique devolved governance body which supports the Mayor of London and London Assembly.

She led on the design and delivery of the Mayor's flagship talent programme for women across the GLA Group –  Our Time - which encourages the progression of women into senior leadership roles to support the ambition to reduce the gender pay gap.

Charmaine has worked across a range of organisations in the public sector, starting her career as a graduate trainee at the BBC where she qualified as an HR professional.

Moving to the Civil Service, Charmaine undertook policy and delivery roles working on police reform (Home Office), youth crime and antisocial behaviour (Department for Education).

Charmaine then returned to the HR profession, rising to be a senior civil servant undertaking an HR Director role at HM Revenue and Customs before doing a spell at the Cabinet Office on senior leadership talent.

Alongside her role at Oxford Health, Charmaine is also a voluntary board member at Hightown Housing Association, a charitable housing association based in Hemel Hempsted that serves the home counties.

Charmaine holds a MSc in Organisational Behaviour from Birkbeck College and is a member of the Chartered Institute of Personnel Development (CIPD).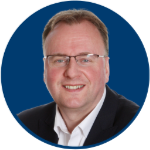 Grant Macdonald
Executive Managing Director for
Mental Health, Learning Disabilities and Autism
View Grant's profile

Grant joined Oxford Health in March 2022 as Executive Managing Director for Mental Health and Learning Disability services.

Grant's NHS career spans more than three decades working across the mental health, community health and acute care sectors.

​​​​​​​He has worked in a wide range of Board level roles for the last eighteen years and recently he was Executive Nurse and Chief Operating Officer (COO) at Berkshire Healthcare before joining Central & North West London NHS Foundation Trust where he was Executive Director of Strategy & Workforce. Before his arrival at OHFT he was the COO at Southern Health for two years.

He remains a registered mental health nurse having qualified in 1991.
Dr Karl Marlowe
Chief Medical Officer
View Karl's profile

Dr Karl Marlowe joined Oxford Health as Chief Medical Officer (CMO) on 10 May 2021.

Karl was previously CMO at Southern Health NHS Foundation Trust where, since April 2018, he was responsible for the clinical leadership of 6,000 staff across more than 300 sites – including five community hospitals – and a £320m budget.

A consultant psychiatrist, Dr Marlowe's extensive training has taken in Liverpool Medical School, Barts and The Royal London, Maudsley Hospital and Guys and St Thomas Hospitals. He holds post-graduate qualifications from UCL and the Institute of Psychiatry, as well as Oxford's Said Business School.

He has previously been clinical director of adult mental health at East London NHS Foundation Trust, and continues to chair the Social Interest Group – a not-for-profit organisation set up to enrich and extend opportunities for people facing social and health exclusion.

He is also passionate about climate change and at Southern Health worked hard to raise the profile of the need to reduce air pollution. He also led on embedding a quality improvement methodology across the Trust.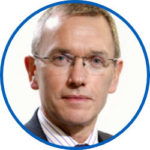 Mike McEnaney
Director of Finance
View Mike's profile

Mike commenced his financial management career in consumer goods with Hoover adding multinational experience gained in the oil and consumer lubricants sector with Burmah Castrol.

He has substantial experience at the executive level gained as Finance Director of Honda's UK manufacturing operations, Avis's UK car rental business and a private equity backed global business.

Together with the financial experience gained in manufacturing and commercial organisations, he has experience of managing IT and HR.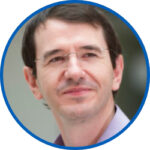 Dr Ben Riley
Executive Managing Director for Community,
Primary and Dental Care

View Ben's profile

Dr Ben Riley started his Board role in May 2020. His aim is to enable closer and better working across community, primary, social care, and third sector partners to improve services for patients and enhance the health of our local communities.

Ben was formerly Chief Clinical Officer and Chair at OxFed, a GP federation in Oxfordshire. He is also joint clinical director of the 'Healthier Oxford City' Primary Care Network (PCN), which comprises three city practices and OHFT's Luther Street Medical Centre, caring for a diverse population of 42,000 patients in central and north Oxford, including the homeless population and significant numbers of students as well as a health-deprived older population.

As a part-time GP at Oxford's busy 19 Beaumont Street Surgery, Ben has an interest in frailty and has been the lead doctor for a nursing and care home that includes patients with complex healthcare needs and dementia. He previously worked in Aylesbury and for seven years as a GP in Faringdon.

He is a Fellow of the Royal College of General Practitioners and has held leadership roles at national level. As the RCGP's Medical Director of Curriculum and GP Education from 2012-19, Ben led the team that updated the national curriculum for GP training, which was rolled out into GP training programmes across the UK in August 2019. Before this he led the College's e-learning programme, co-authored several national strategy documents and has produced over 250 educational resources and publications for the NHS workforce. He was a Trustee of Lymphoma Action, a leading national charity for people with lymphatic cancer, from 2012-18.

Kerry Rogers*
Director of Corporate Affairs and Company Secretary
View Kerry's profile

Kerry Rogers joined the Board of Directors* as Director of Corporate Affairs and Company Secretary on 1 September 2015.

Kerry has held Director level roles in the NHS prior to coming to Oxford Health NHSFT, most recently with Sherwood Forest Hospitals NHS Foundation Trust in the Midlands.

With over 20 years' experience in business and finance in both public and private sectors, Kerry champions good governance and in her company secretary role provides the essential interface between our Board and all of our stakeholders.

Prior to joining the NHS in 2005, her early public sector career was as an Inspector of Taxes. She then went on to be a finance director and company secretary in the private sector, contributing to the strategic direction and operational excellence of businesses.

*Non-voting board member
Martyn Ward*
Executive Director for Digital and Transformation
View Martyn's profile

Martyn joined the NHS in September 2016 and was appointed to the Board of Directors as Director of Strategy & Performance in January 2018, and the Trust's Chief Information Officer  in July 2018.

As an engineer with a background primarily in IT and information, Martyn has 27 years' public service experience and has served in the Royal Air Force, Thames Valley Police and most recently, at Oxfordshire County Council, where he led IT Services from 2012.

During his time at Oxfordshire County Council, Martyn played a key role in securing the investment required to improve broadband throughout rural Oxfordshire and was a member of the joint board that was setup with BT to oversee delivery.

Martyn brings significant experience of leading organisational change and transformation and is particularly focused on the development of integrated services with both private and public sector partners.

He has recently completed the director programme at the NHS Leadership Academy, in addition to previous training courses hosted by the Ashridge Business School and the Office of Public Management.

*Non-voting board member

Geraldine Cumberbatch
Non-Executive Director
View Geraldine's profile

Geraldine joined Oxford Health as a non-executive director on April 1, 2022. A solicitor with experience in private practice and in-house, she is a pragmatic, inclusive and people­ oriented person with broad experience and expertise in advising businesses, individuals and local authorities ,and providing practical guidance to charities. She also has a wealth of experience in strategy, establishing financial governance and managing assets.

She plans to use her experience and transferable skills gained elsewhere to the benefit of the OHFT board.
Chris Hurst
Non-Executive Director
View Chris' profile

Chris was appointed in April 2017 and is a consultant and executive coach with 25 years' board experience, working in both executive and non-executive roles.

He is a chartered accountant and has worked in the banking and technology sectors, in local and national government and as a Deputy CEO in the NHS.

He is a Board Trustee of the Healthcare Financial Management Association (HFMA) and a non-executive director of a small digital development company.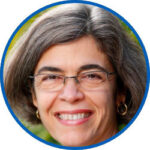 Kia Nobre
Non-Executive Director
View Kia's profile

Prof Kia Nobre, Head of the university's Department of Experimental Psychology, took up her role in July. Prof Nobre is Director of the Oxford Centre for Human Brain Activity (OHBA), Chair of Oxford Neuroscience Strategy Committee, Professorial Fellow at St Catherine's College and Head of the Brain & Cognition Lab.

Prof Nobre grew up in Rio de Janeiro, Brazil, and obtained her PhD in the United States in 1993, carrying out postdoctoral research at Yale University, working with a specialist Cognative Neurology and Alzheimer's group at Harvard Medical School and then Northwestern University.

Oxford has been her home since 1994 when she arrived in the city to take up a McDonnell-Pew Lectureship in Cognitive Neuroscience and a Junior Research Fellowship at New College.

She holds the Chair in Translational Cognitive Neuroscience at Oxford, shared between the Departments of Psychiatry and of Experimental Psychology and linked to St Catherine's College. She continues to collaborate with the Mesulam Centre for Cognitive Neurology and Alzheimer's Disease as an adjunct professor at Northwestern University in Chicago, USA.

Among many roles and interests, she is also a member of the University Council and serves on its research, innovation, and education committees.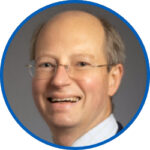 Sir Philip Rutnam
Non-Executive Director
View Sir Philip's profile

Sir Philip Rutnam was appointed to the Board on January 1, 2022.

A distinguished former civil servant, Sir Philip was a Permanent Secretary for eight years, first at the Department for Transport from 2012-17 and then at the Home Office from 2017-20.

He has also worked outside the Civil Service in investment banking in Hong Kong, and as one of the senior members of the team that created Ofcom, later serving on the Ofcom Board.

He was Disability Champion for the Civil Service from 2015-20 and he was appointed Knight Commander of the Order of the Bath in the 2018 New Year Honours for public service. He will become Chair of the National Churches Trust later in 2022.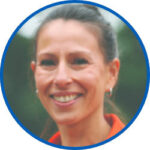 Mohinder Sawhney
Non-Executive Director
View Mohinder's profile

Mohinder Sawhney, was appointed a Non-Executive Director in January 2021. A senior adviser to international companies and non-profit organisations, Mohinder is an economist who has extensive experience advising organisations large and small, including the World Bank, the Department for International Development, Diabetes UK, Hampshire County Council, and the Bank of England.

Mohinder, whose name is sometimes abbreviated to 'Mindy', is a speaker of Croatian, who has worked extensively in former Yugoslavia. In 2020 she completed her final third term as Chair of Revitalise, a charity providing respite breaks for disabled people and carers.

Prof Sir Rick Trainor
Non-Executive Director
View Sir Rick's profile

Sir Rick joined Oxford Health as a non-executive director on April 1, 2022. He has been the rector of Exeter College at the University of Oxford since 2014 and was previous head of two other universities, Greenwich and King's College London (KCL).

He brings substantial senior leadership expertise, particularly in higher education and extensive experience in fostering academic-clinical links evidenced by his time as a board member of King's Health Partners, the academic health sciences centre linking KCL with three NHS trusts.

He has wide-ranging boardroom experience having served on governing or advisory boards of the Museum of London, the Royal Academy of Music and the Francis Crick Institute. He is a former president of Universities UK and a former chair of Oxford's Conference of Colleges and is currently a Pro-Vice­Chancellor (without portfolio) of Oxford University.

Sir Rick believes he can help Oxford Health deal with the many social, economic, cultural and political factors that an organisation responsible for mental and community services has to take into account.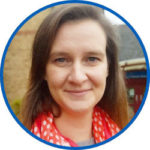 Lucy Weston
Non-Executive Director
View Lucy's profile

Lucy was appointed as an Associate Non-Executive Director in September 2017 and became a Non-Executive Director in March 2019. She is a chartered accountant who has spent most of her career in the private and charity sectors.

She is a Non Executive Director (Vice Chair) of Soha Housing and a Governor of Oxford Brookes University.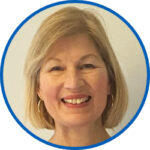 Andrea Young
Non-Executive Director
View Andrea's profile

Andrea was appointed to the board on January 1, 2022. She has had a long and distinguished career in the NHS and was the former chief executive of North Bristol NHS Trust until she retired in 2020. Andrea started her career in 1977 as a student nurse and subsequently trained and practised as a midwife.

Before joining NBT, she worked nationally and regionally across a wide range of public health and health commissioning roles. At Bristol she oversaw a range of achievements, including leading the move into the multi-award winning, state-of-the-art Southmead hospital in 2014 and in 2019 the trust being recognised by the Care Quality Commission as "Good" overall with "Outstanding" care and leadership.

Andrea is also a governing board member at the University of West of England. She is an accredited coach/mentor working independently and as an Associate with Tricordant. She lives in Oxford with her husband.
Page last reviewed: 29 April, 2022